Augmented Reality for Construction
VisualLive's AR software allows real-time 3D visualization, collaboration, and field–to–office communication across all stages of construction, such as design review, QA/QC, facility management, and more.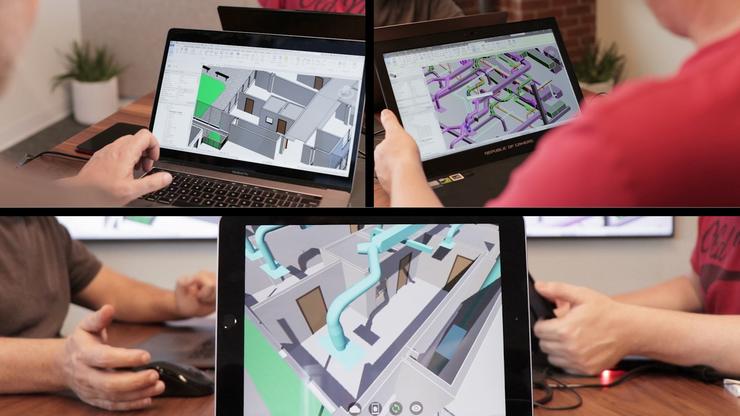 Unity Pro
Complete solution for professionals to create, operate, and monetize your interactive and immersive 3D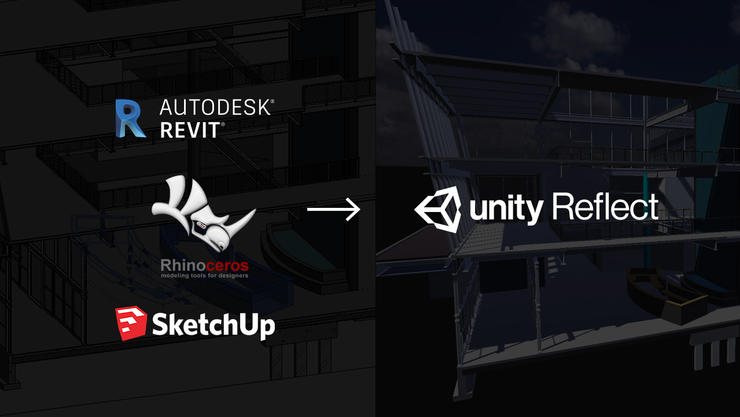 Reflect +Unity Pro bundle
Value pack for user to develop a
customized model viewer that use Reflect
How it works
Just a few simple clicks, you can bring your large BIM models to HoleLens and mobile devices within minutes. VisualLive's cloud-based software quicky converts your files – keeping all geometries, textures, and materials, and critical information you need in the filed.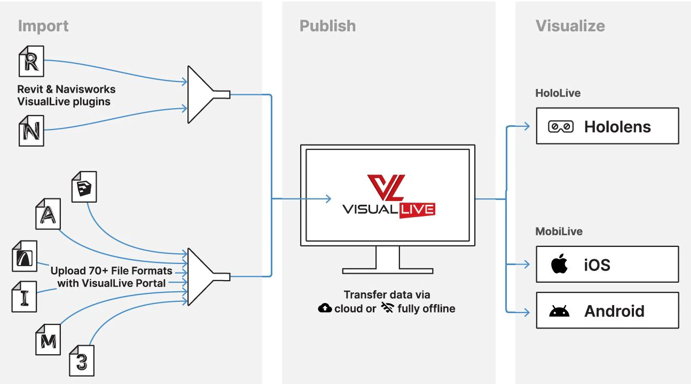 Use case example of VisualLive
Small Scale – Office Presentation
1:1 True Scale – Field Collaboration
Live Stream – Stream BIM on-site to remote workers
QA/ QC Inspection – Installation Verification and As-Built Validation
Install Progress Tracking
Issue capturing and reporting – integration with Autodesk BIM 360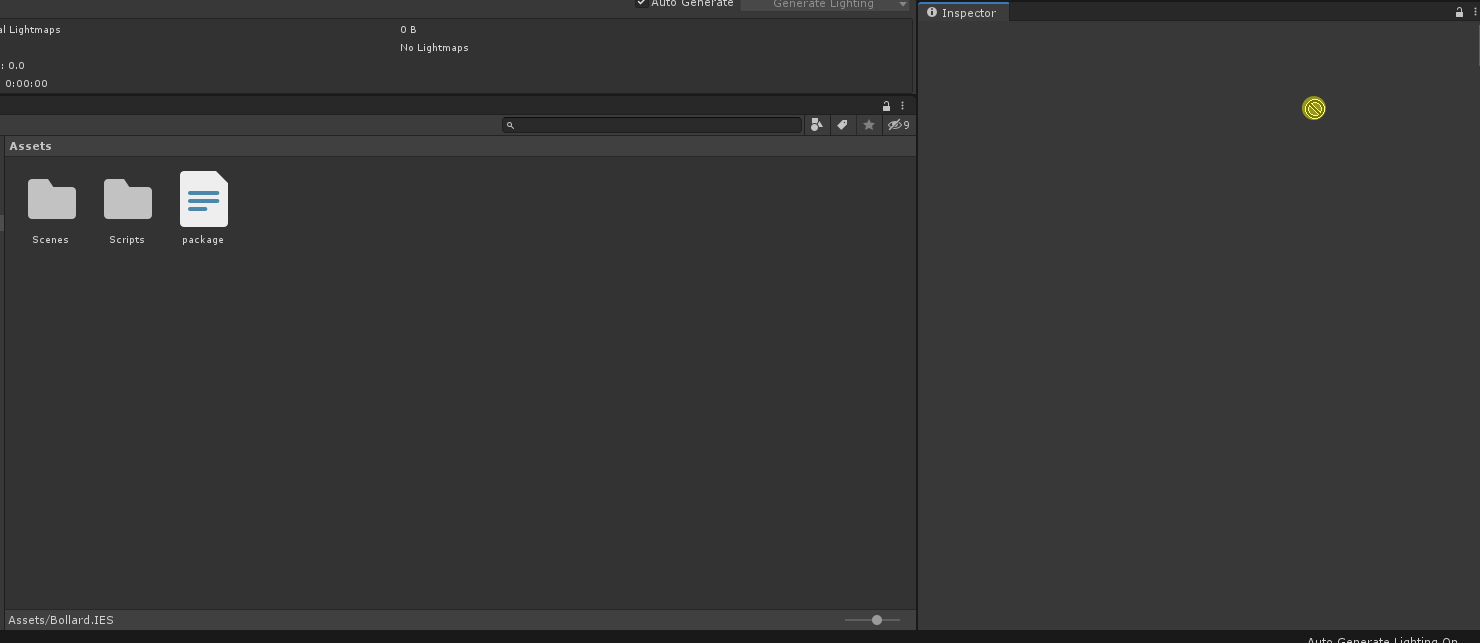 IES Light Importer
IES light importer in the Unity Editor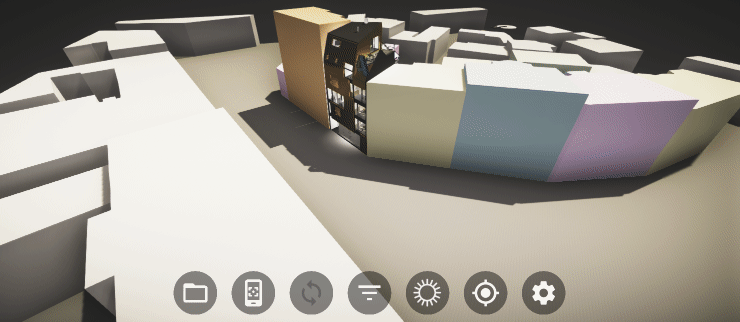 Teleport Mode
Double-click to travel to a target location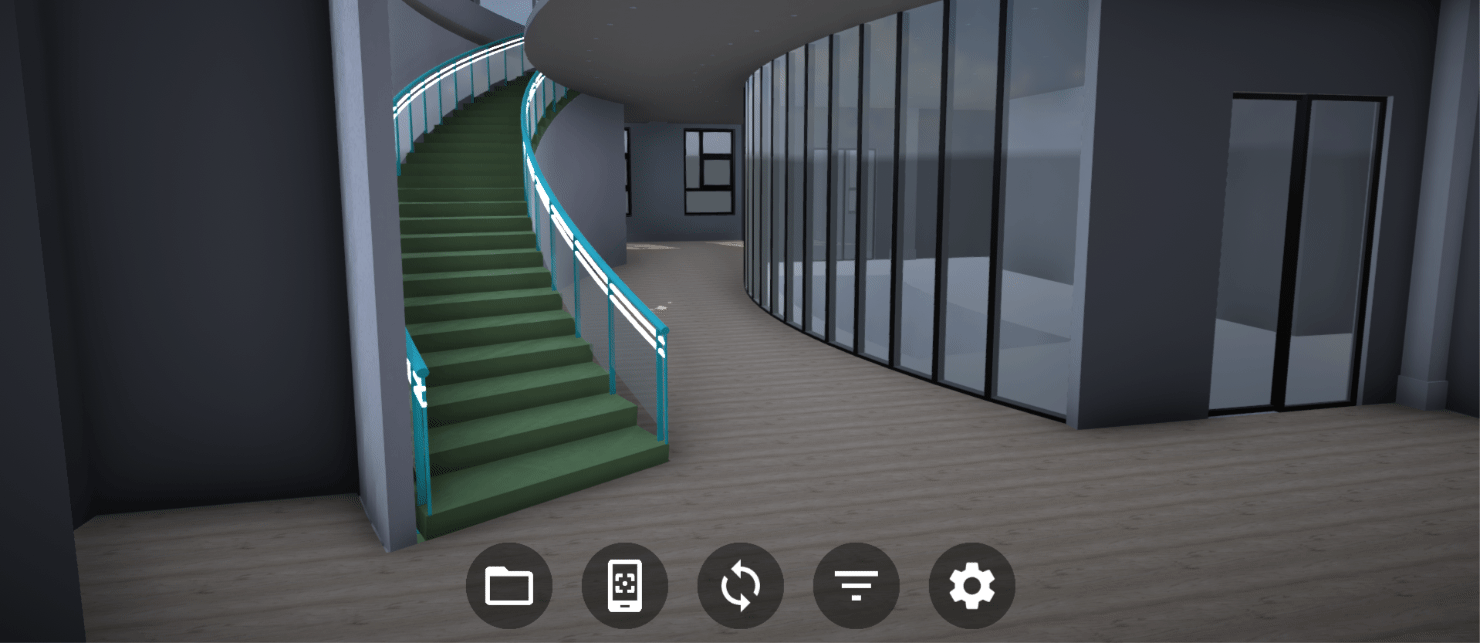 Improved Visual Quality
High Quality Setting is available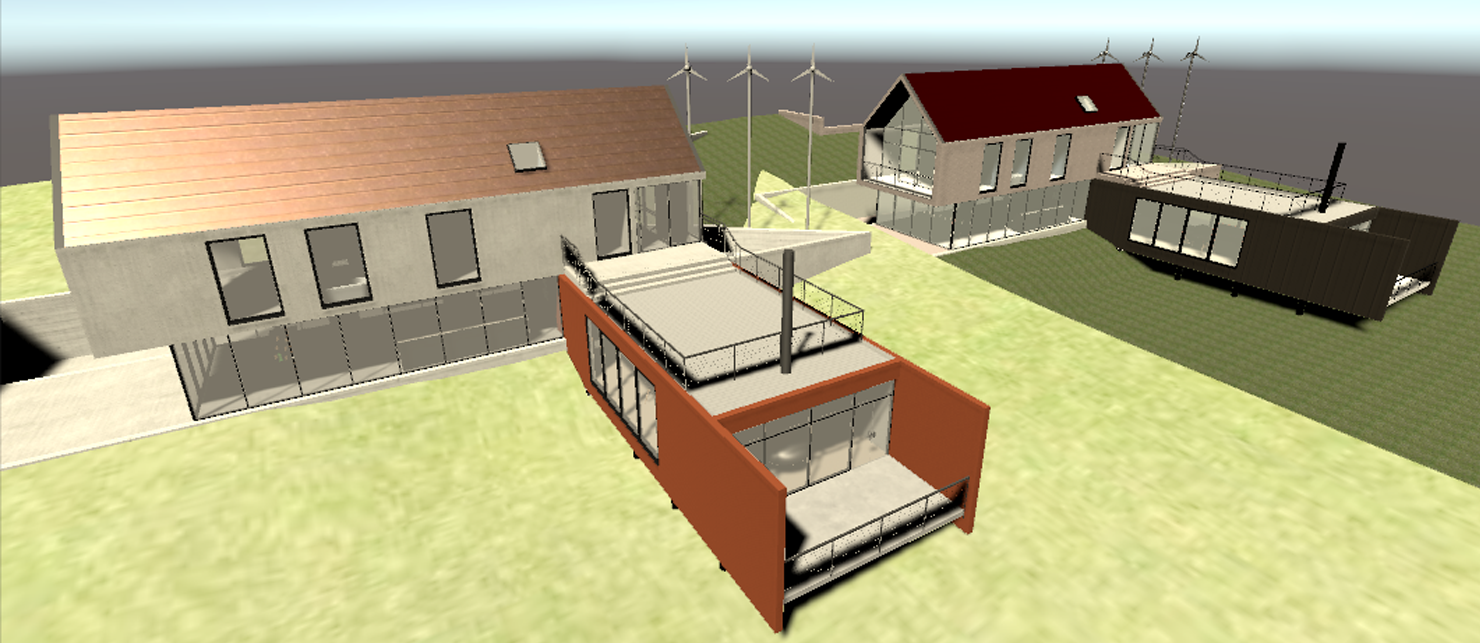 Prism Material Support
An application allowing you to view Unity Reflect projects on Windows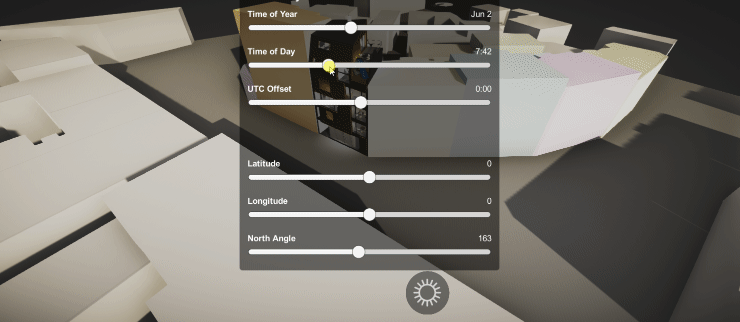 Sun Study
An accurate placement of the Sun based on latitude, longitude, time of day, day of year, UTC offset & North Angle