Autodesk® Revit® Plugins for Precise BIM Data Management and Enhanced Workflow
With Ideate Software's plugins for Autodesk Revit, you can trust that your Building Information Model is accurate. Make educated decisions with Ideate BIMLink. Review project accuracy and standard with Ideate Explorer. Trust the visual fidelity of Microsoft Excel data within Ideate Sticky. And increase the productivity of the entire project team with IdeateApps.
Pull BIM data into Microsft Excel - and push back to Revit. Learn More→
Save costly delays by eliminating redundant data entry.
Coordinate sheet and drafting information across departments.
Make changes to your BIM data quickly, and maintain models with precision.
Ideate Navigate: Clean up Revit projects and keep them organized.
Ideate Query: Audit Revit file health and execute necessary changes quickly.
Elegantly connect non-BIM data from Microsoft Excel into your Revit.
Easily manage the look and feel of your text and other tabular data.
Automatically update code compliance and customer-specific parameters without opening Revit.
Simplify the Revit tasks that daily users perform most often. Learn More→
Reduce the number of questions brought to the BIM Manager.
Facilitate problem-solving.
9 Tools to help make everyday Revit tasks easier than ever.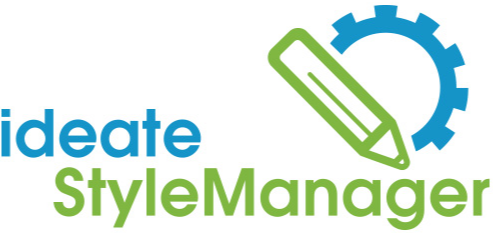 Keep your Revit project, template, and families clean of unused styles. Learn More→
Under if and how these are actually in use so that you can safely delete or merge.
What can Ideate Software's Plugins do for you?
Powerful, Intuitive, and Resilient Autodesk Plugin Tools for the Serious Revit User
The market holds a dizzying array of Autodesk Revit plugin tools. What differentiates Ideate Software tools from others for the serious Revit user? Ideate Software is all about helping you manage your BIM data, whether you're a daily Revit user or a BIM manager - even, in some cases, a non-Revit user.
Avoid Manual Errors, Prevent On-Site Delays, and Remove Error-Based Re-Work in your Revit Model
Even unseen BIM data can be managed, With Ideate BIMLink, you can take full advantage of Excel's capability to reveal multiple lines of data at once. Eliminate the "double handling" of data and reduce the chance of manual errors, avoid related costly on-site delays, and remove error-based re-work.
BIMLink opens a wide, safe door for collaboration between Revit and non-Revit users, allowing the entire project team to access Revit modelling data for more efficient project management. Improve the speed and accuracy of the data. Enhance the Revit workflow by stretching your per-project hours, saving money and time.
Revit professionals keep their models clean and accurate with Ideate Explorer. When using this model browser, as opposed to a project browser, users decrease the time they spend on model management, increase the accuracy of their models and reduce file space by:
Finding and deleting incorrect, obsolete, and hidden problem items, including DWGS
Finding, refining, and revising elements, even those excluded from the project browser
Getting a full view of any Revit model and understanding all elements in the model
Easily complying with standards
Auditing and removing Revit warnings
Easily Integrate and Format Non-BIM Data into Revit Projects
Ideate Sticky for Revit combines the ease and flexibility of Excel spreadsheet editing with the convenience of a sticky note. Use Ideate Sticky to elegantly connect non-BIM data from an Excel file into Revit projects, enhancing cross-team workflows. Revit schedules are the perfect tool to represent the data behind your Revit elements, but the lack of a text editor in Revit makes organizing and formatting other essential non-BIM data frustrating and time consuming.
IdeateApps is a set of Revit applications designed to increase the productivity of the entire project team. Developed with specific tasks in mind, these tools address the challenges identified by people who use Revit software every day.
IdeateApps will decrease the time spent on common tasks and increase the accuracy of BIM data in a Revit model, helping to keep projects of all sizes and complexities on time and on budget.
Ideate Explorer acts as a true model browser which shows you crucial information about every instance of every element within your Revit Model. They help you get your job done quickly and more accurately, hence fixes downstream errors in the field and improves Revit and organizational performances.
Introducing Ideate Query in Ideate Explorer
Introducing Warning Manager in Ideate Explorer
Make better decisions with ALL the data!
Ideate Software is purpose-built to let you access, manage, control, find and filter all your Revit data with ease. All around the world, in all disciplines of Revit: Revit Architecture, Revit MEP, and Revit Structure. Our customers are finding better ways to use each of Ideate Software's Revit plugins to save time, enhance quality control, and collborate between teams and departments.
Serious uses know that if you are not regularly auditing, understanding, and refining your Revit project data with Ideate Software, you are over-spending and under-delivering with your BIM processes. Take advantage of our FREE TRIAL and see for yourself how Ideate Software's Revit plugins will save your staffs valuable time and improve your BIM deliverables.
We are also happy to announce that Ideate Softare is now part of the Construction Innovation and Technology Fund (the CITF).
Phone Number
Phone: +852 2412 4590
Fax: +852 2499 9016
Contact Us!
Submit your details below and a member of our team will be in touch