Rhinoceros: The world's most versatile 3-D modeler for designers
Here're the highlights for Rhino 7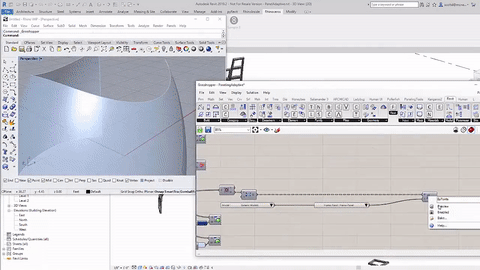 Rhino.Inside.Revit
Rhino.Inside.Revit is the biggest highlight of this version update, it brings the power of Rhino and Grasshopper to the Autodesk Revit® environment.
Rhino.Inside.Revit provides a set of tools for bridging the gap between Rhino's free-form modeling and the world of BIM, opening Grasshopper's rich ecosystem to the Revit environment, enabling completely new design workflows and possibilities.
One of the most features of Rhino.Inside.Revit is Grasshopper. Open it by clicking on the Grasshopper button in the new Rhinoceros tab. Note the extra Revit tab in Grasshopper window, with many Revit-aware components:

When working with Rhino, having Rhino open on the side to see the geometry and previews is really valuable. But most of the times the complete Rhino's interface is not necessary. In these cases, you can tear off a Rhino view and keep that on the side instead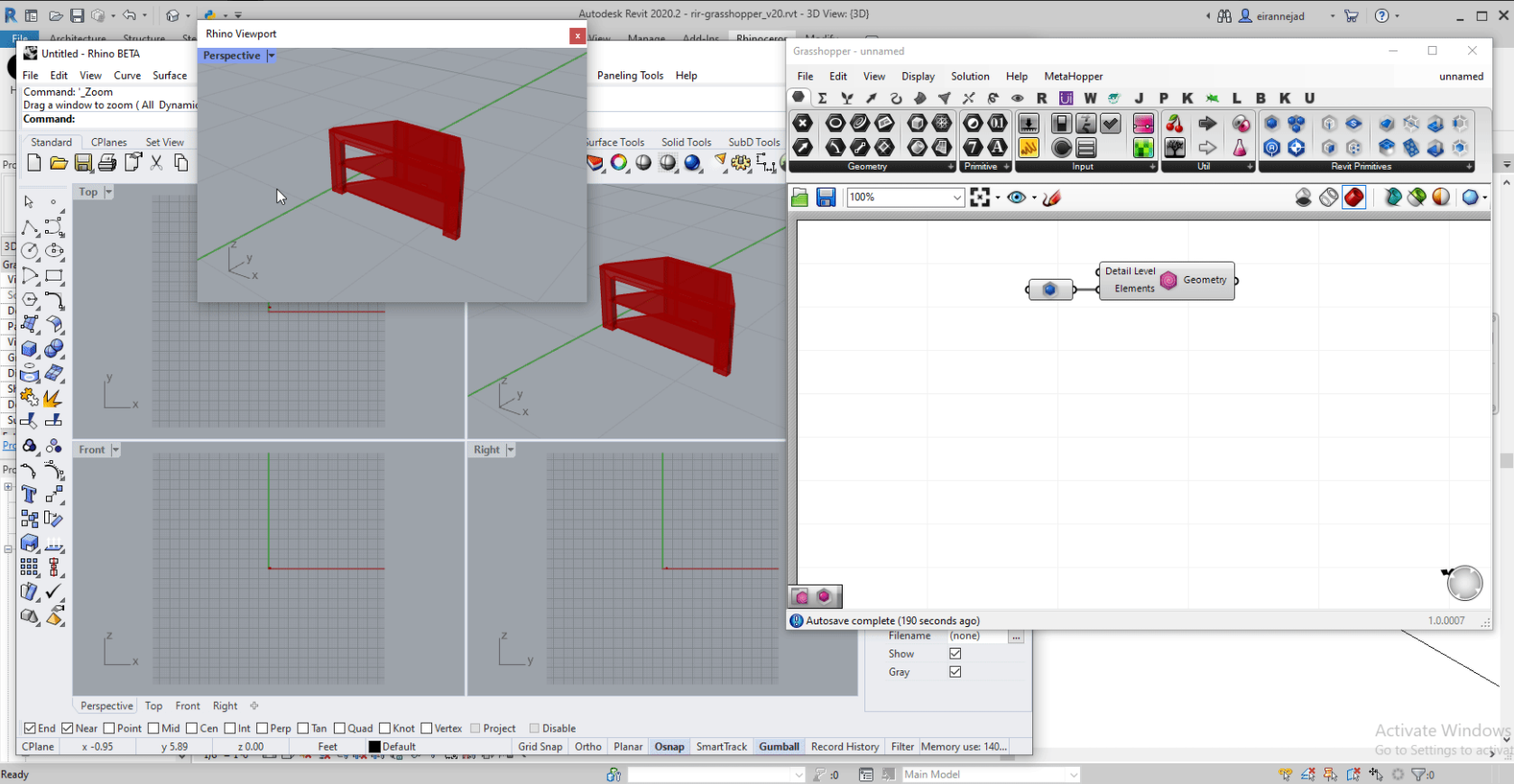 There are more elaborate ways to collect various elements in Revit. The following video shows how you can manually reference a specific element and bring that into your Grasshopper definition.
Arguably the most important feature of a visual programming environment like Grasshopper is the interactivity of its components. Rhino.Inside.Revit project brings this interactivity to the Revit environment and allows the designer to explore the design space a lot more efficiently and create novel solutions.
Since Rhino is running inside the memory of Revit, potentially all the Rhino and Grasshopper add-ons can also have access to the Revit API. This feature makes the Python scripting in Rhino and Grasshopper exponentially more powerful since the python scripts can use Rhino API, Grasshopper API, and Revit API at the same time.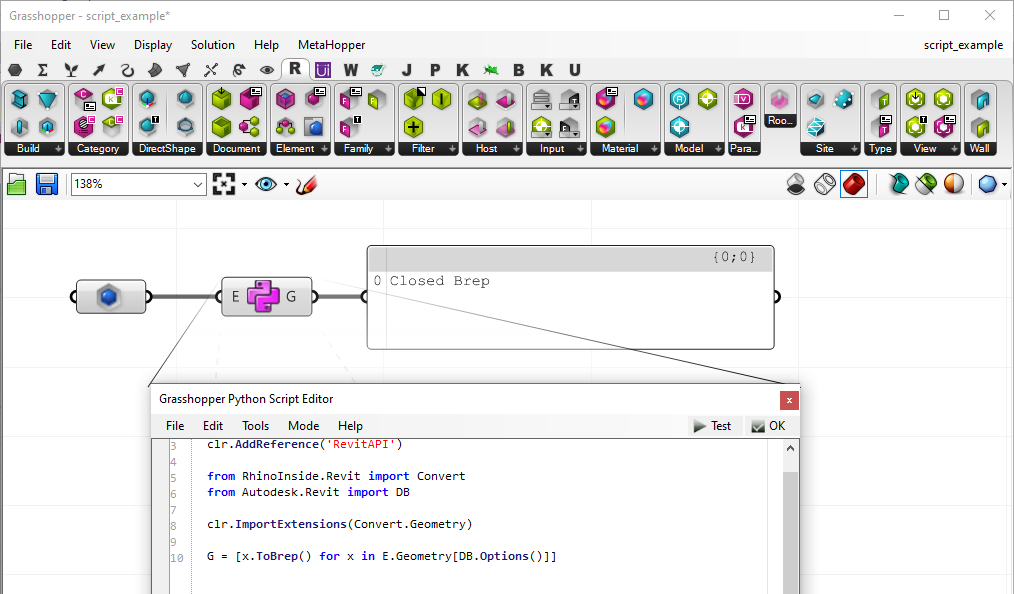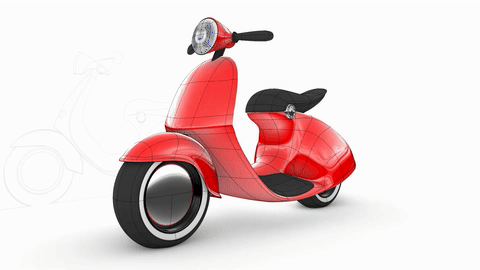 SubD
For designers who need to explore organic shapes quickly, SubD is a new geometry type that can create editable, highly accurate shapes. Unlike other geometry types, SubD combines free-form accuracy while still allowing quick editing.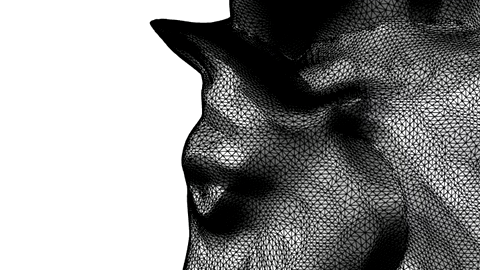 QuadRemesh
Quicky create a quad mesh from existing surfaces, solids, meshes, or SubDs—ideal for rendering, animation, CFD,FEA, and reverse - engineering.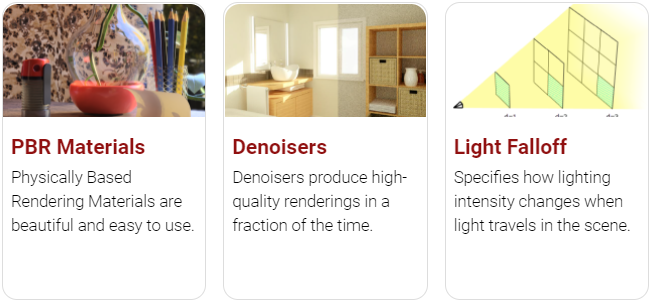 Presentation
In Rhino 7 improved the presentation tools, streamlining the workflow with a major update to the Rhino Render engine, so the same look you get in your Raytraced viewport can be rendered without any changes. We've added support for PBR materials, Denoisersa, LayerBook command, and more.
PBR materials correspond much better with a physical material's characteristics than the old custom materials found in previous versions of Rhino.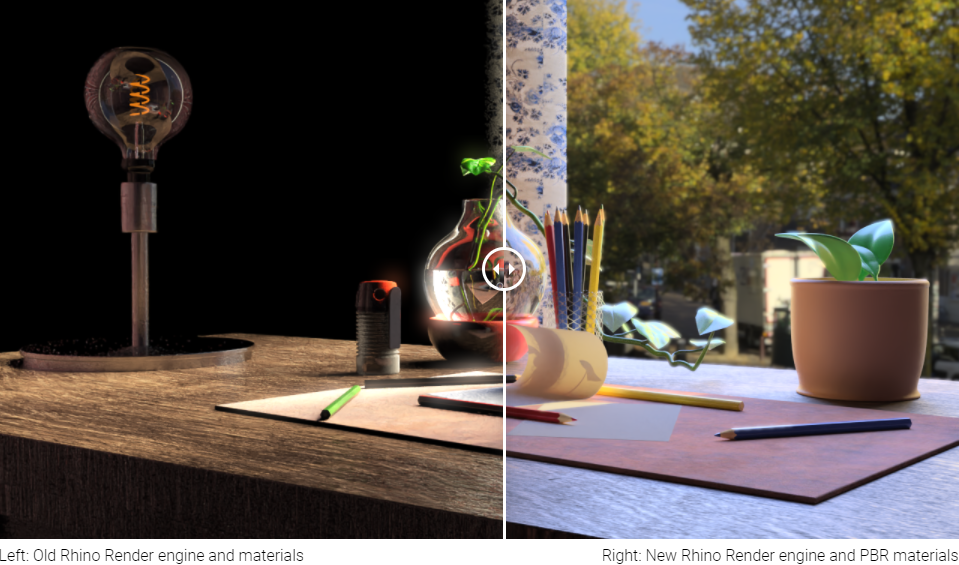 Produce beautiful renderings in a fraction of the time using Denoisers in Rhino. These Post Effect filters use Artificial Intelligence techniques to remove the grainy "noise" from your draft renderings, dramatically reducing the time to reach a high-quality image.
This image took about 10 seconds to render on modern hardware: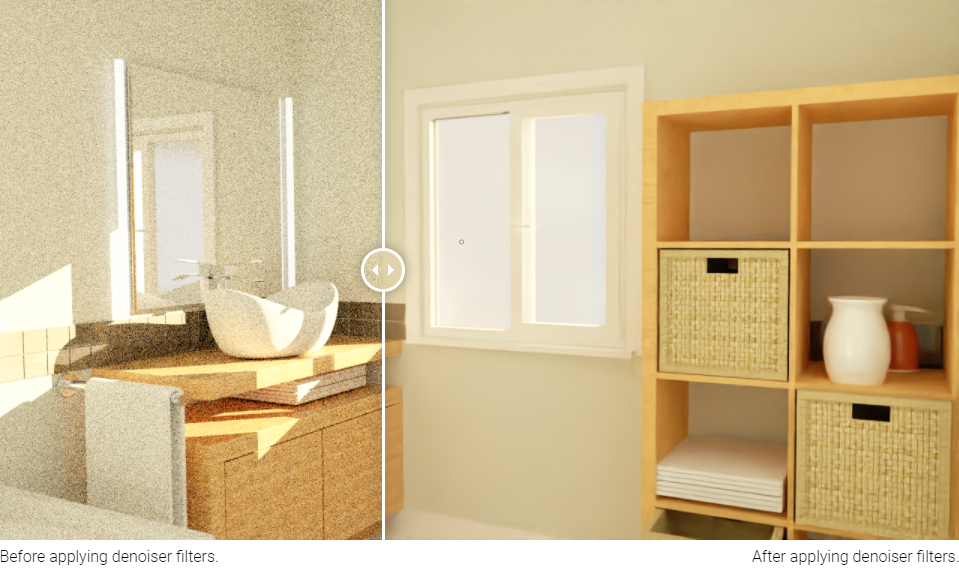 Previously, lights were set to Constant, making each source a powerful and unrealistic lighting source. Now, the Inverse Squared Falloff setting portrays how light changes intensity over distance.
Customize your Rhino
More addon tools built to solve all kinds of modeling problems that might otherwise leave you scratching your head.