CONSTRUCTION SOFTWARE SOLUTIONS
Save time and money,
project after project.
Bluebeam Revu and Bluebeam Cloud give teams the flexibility to work together anywhere through design, build and handover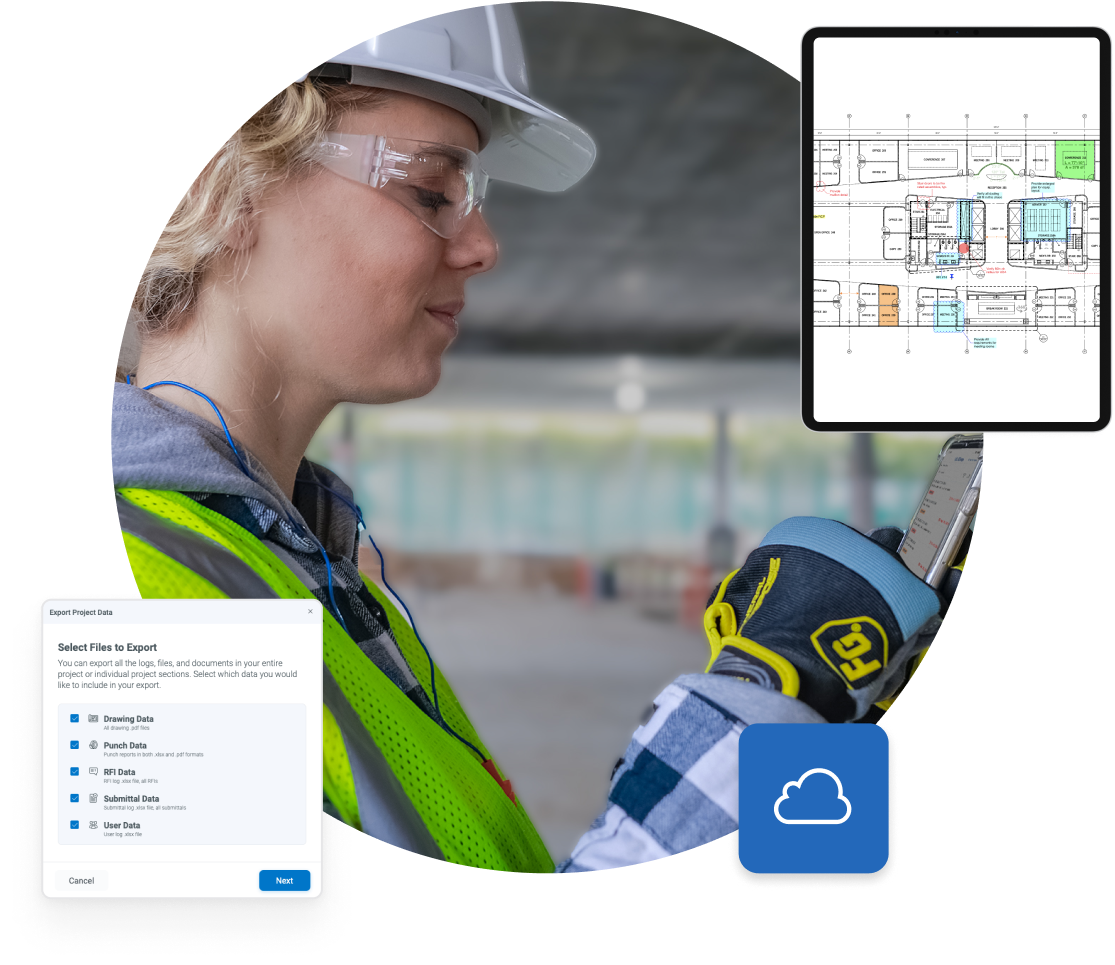 Manage projects on any device, anywhere
Bluebeam's desktop and cloud collaboration solutions are built on open standards, so you can seamlessly access documents and data on any web or iOS device, onsite or off.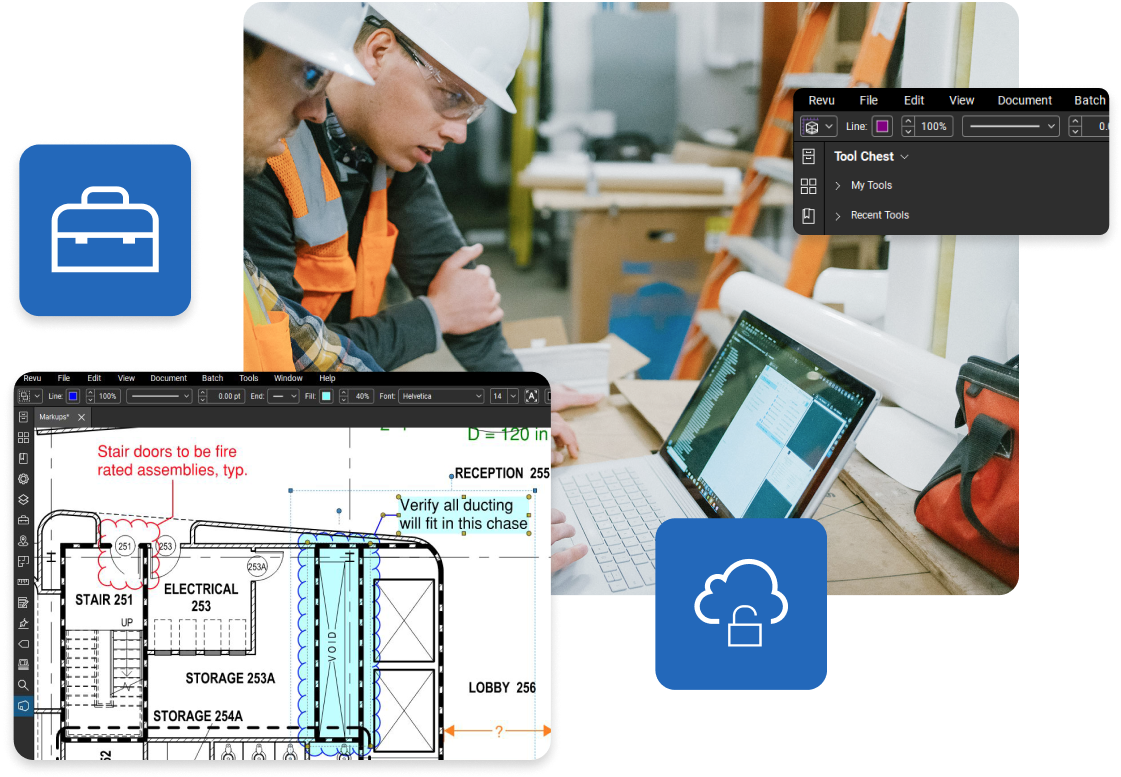 DESKTOP
Bluebeam Revu
Revu offers powerful, highly customizable document management, markup and automation tools with a built-in collaboration space, Studio.
Log in to any desktop with Revu installed and access your projects and tool sets
Mark up and measure together with teammates in real time using Studio
Share the latest drawings and documents with teams in the field using Bluebeam Cloud
Increase security and simplify user login with single sign-on (SSO)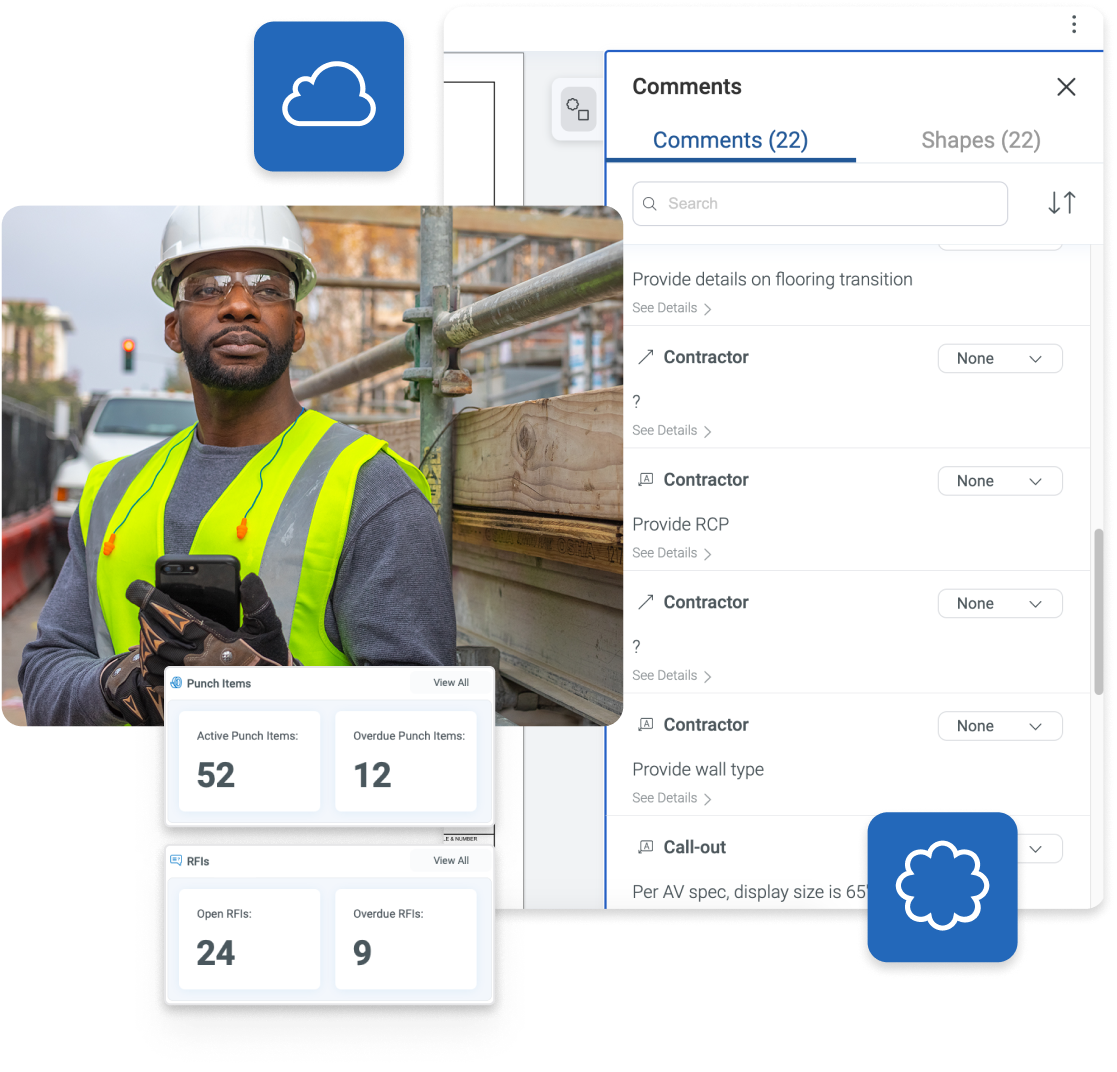 WEB AND MOBILE
Bluebeam Cloud
Connect office and field and complete workflows on the go with Bluebeam Cloud, the new suite of web and mobile solutions that seamlessly connects with your documents and tool sets in Revu.
Work from anywhere via web or iOS device — no setup or installation required
Seamlessly access your tool sets and Studio Project files from Revu
Easily invite team members to markup and collaborate in real time with the Markup Editor
Effortlessly manage punch, RFIs and submittals on the go with Field Tools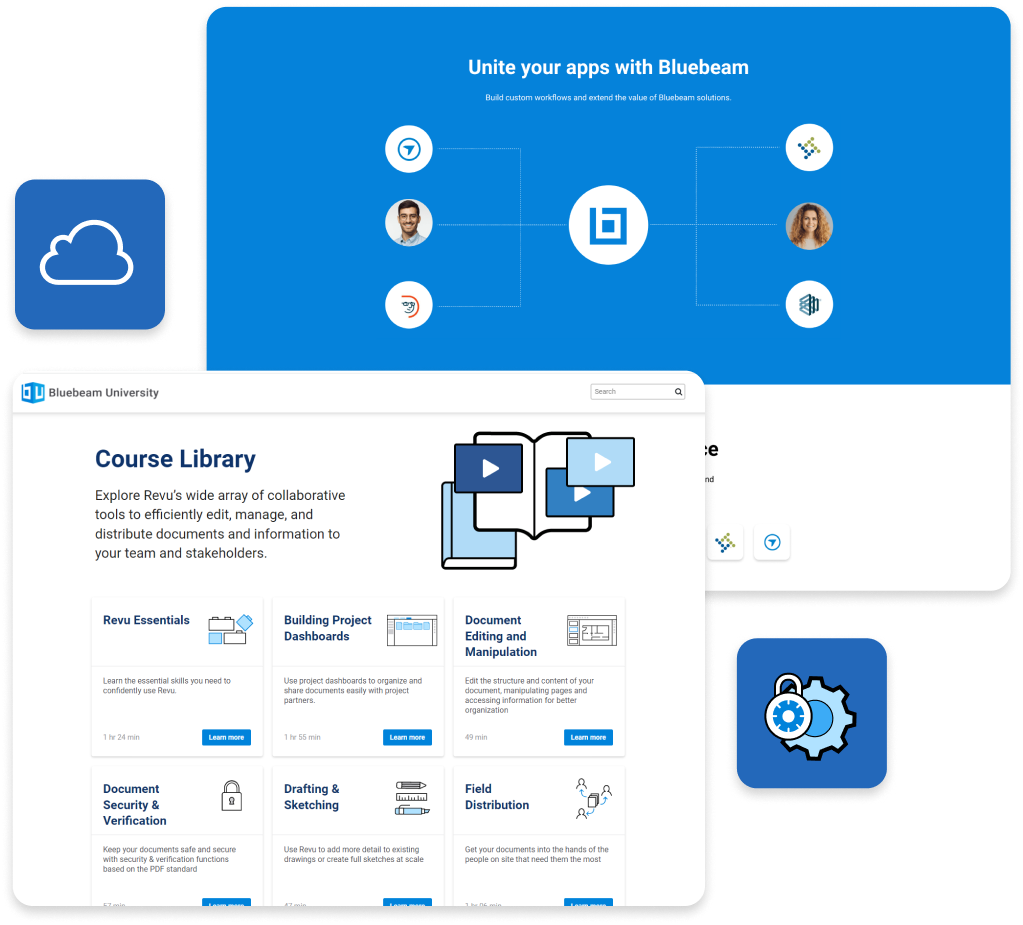 BUILT-IN SERVICES
Services
Get more out of Revu and Bluebeam Cloud with built-in services designed to help you finish the job faster:
Unlimited secure centralized cloud storage (as part of Studio and Bluebeam Cloud)
Access to integrations to support custom workflows
Access to Bluebeam University training courses at no additional cost
Geolocational insights to help visualize, connect and organize data
Designed for today's construction projects.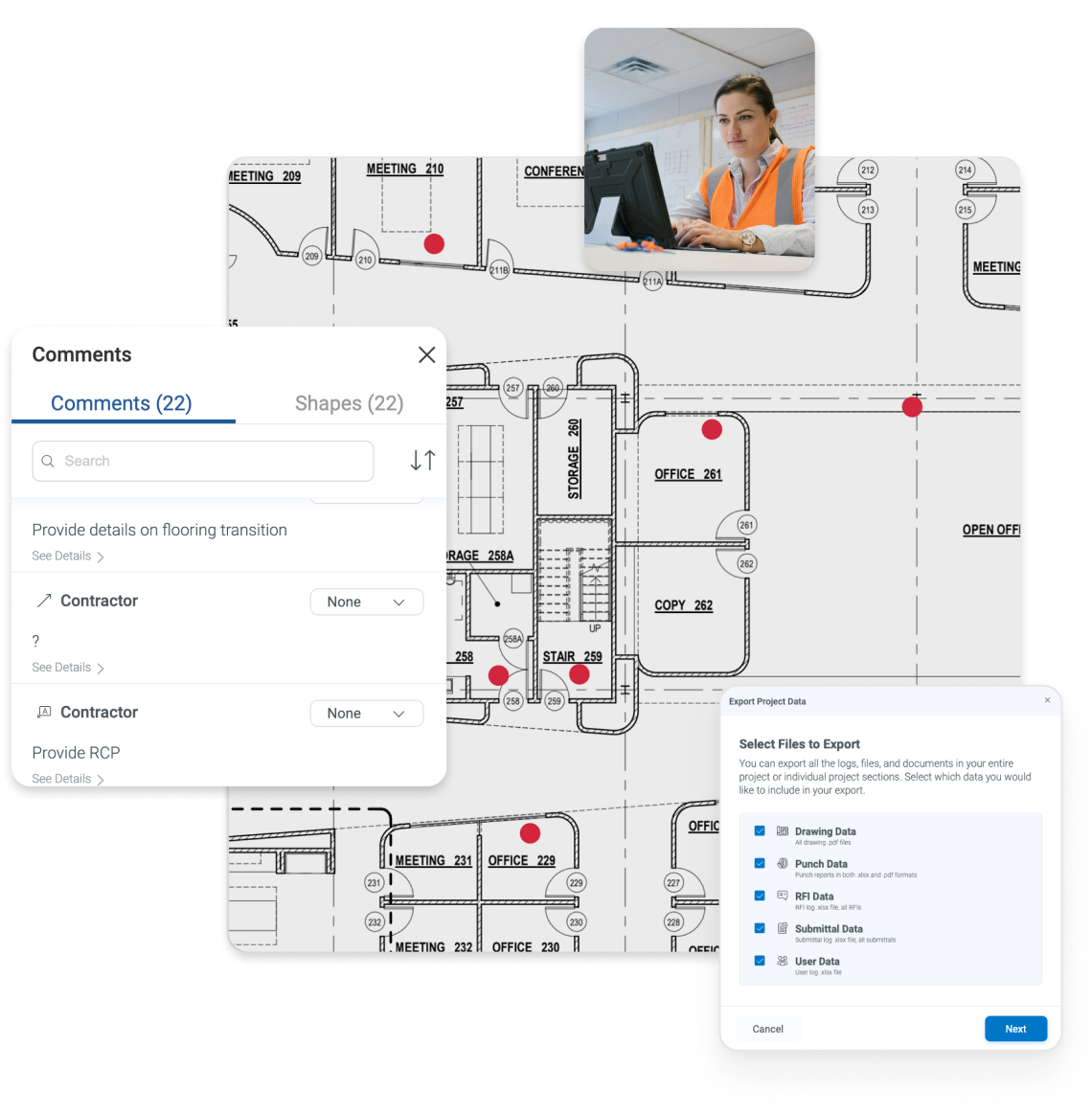 COLLABORATION AND MOBILITY
Access work anywhere
Store entire projects in the cloud, invite teammates to
digitally collaborate in real time, and access plans and
drawings on any web or iOS device in the office or field.
---
MARKUPS AND DATA
Communicate effortlessly
Communicate changes with industry-standard markup and
measurement tools. All updates are tracked, preserving
important project data you can share with anyone, anywhere.
---
ONBOARDING
Onboard teams faster
Gain administrative control with simplified self-serve
license management and deployment. Then get everyone
up to speed on key features and workflows with Bluebeam
University training courses at no additional cost.
Bluebeam, Inc. © 2023 All rights reserved.
Bluebeam, Revu, Studio and Batch Link are registered trademarks of Bluebeam, Inc.,
used under license. All other trademarks are the property of their respective owners.