Faster, Smarter, More Efficient Design Reviews
Revu Makes It Possible.

Get more done in less time with Bluebeam® Revu®. Trusted by more than 2 million design and construction professionals worldwide, Revu is known for boosting efficiencies, enhancing collaboration and streamlining processes.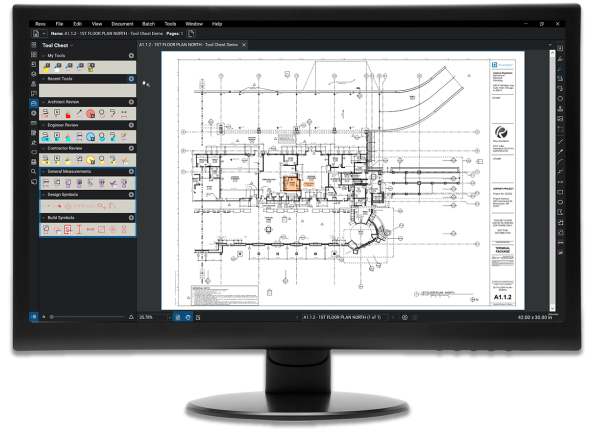 Smarter Markups


Redline 2D and 3D PDFs with customisable markup tools, such as text, clouds, callouts, CAD symbols, images and stamps.
Sort, filter and export reports from one centralised Markups List.
Increase accountability by easily identifying markups, who made them and when.

Easier Collaboration


Using Studio© in Revu, invite project partners from around the globe to collaborate in virtual workspaces.
Keep teams in sync by working on the same set of documents and most current version.
Reduce rework and miscommunication with real-time feedback.

Enhanced Productivity


Automatically identify the differences between two drawing revisions with easy-to-see clouds.
Customise your Revu interface with a custom profile of your favourite toolbars, menus and display settings.
Keep entire file sets up to date by automatically matching new revisions with their corresponding current sheets. (eXtreme® edition only)
Customer Story: Arup Embraces Digital Transformation with Bluebeam Revu
The industry-specific tools and collaboration capabilities in Bluebeam® Revu® have allowed Arup to cut design review times by as much as 60% while maintaining quality.
Download Your Free 30-Day Trial of Revu

No more paper, pens and highlighters. No more printing and shipping costs. See for yourself why Bluebeam Revu is used by 99% of top U.S. contractors and 74% of top international design firms.*
*Top 50 firms by revenue, as reported by Engineering News-Record