Lands Design – BIM Technology for 2D Technical Drawings and 3D Modelling for Landscape Design
Help you in creating 2D and 3D presentations providing a realistic view of how exactly your landscape will look like after construction.
Try it out now to experience this extremely user-friendly and dynamic landscape design software.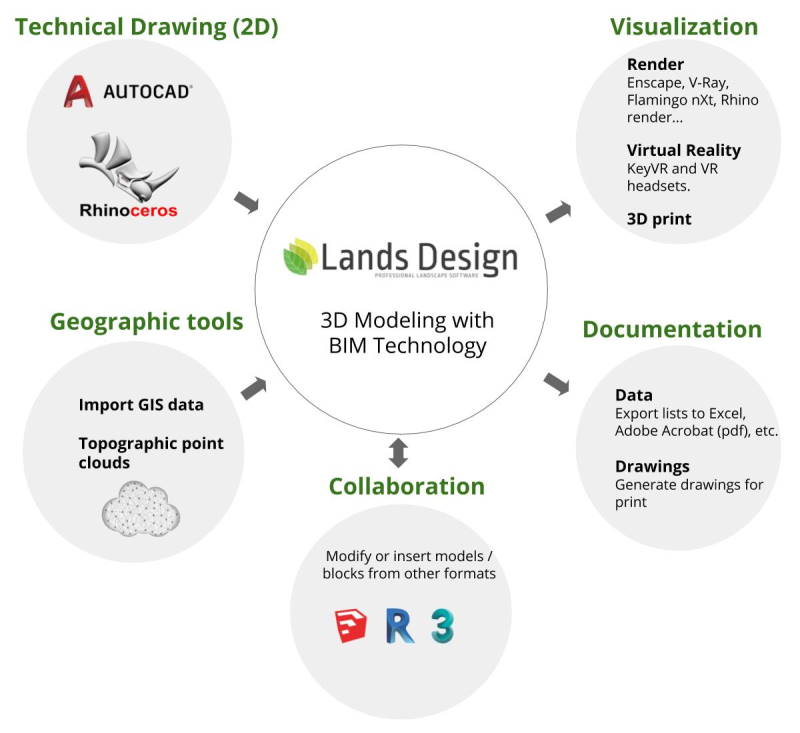 Lands Design is Available for Rhino and AutoCAD
Lands Design works on top of Rhino and AutoCAD and takes advantage of all their features to complete all stages of a landscape project.