REAL-TIME Rendering for Revit, SketchUp, Rhino, ArchiCAD & Vectorwork
Enscape makes design visualization accessible to all stakeholders in the design and delivery of the built environment. It allows others to share in the imagination of a better tomorrow and brings them together to build it.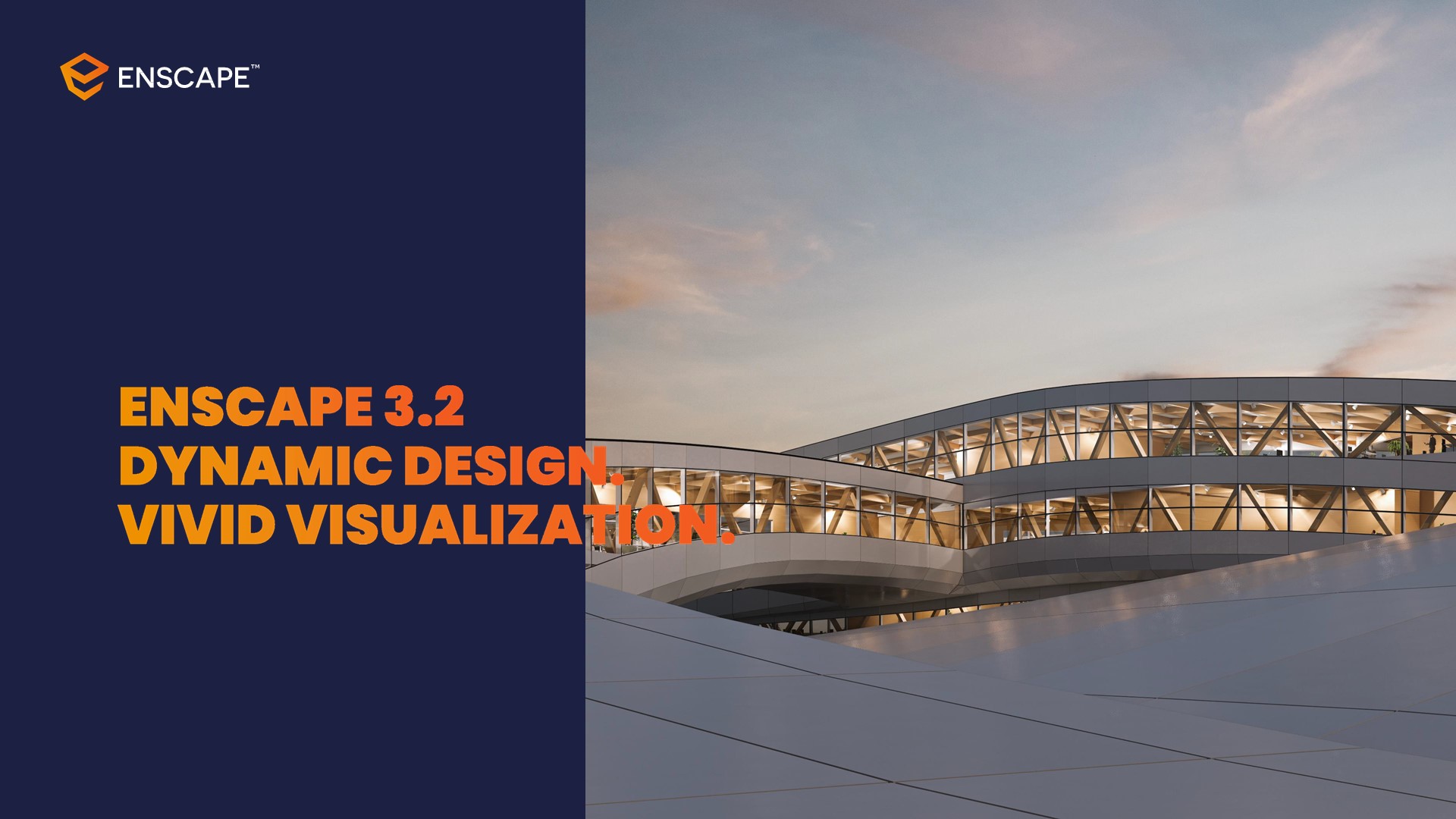 Enscape 3.2 empowers users to bring their ideas to life, better communication their vision, and streamline their entire design workflow with features such as Dynamic Asset Placement, Batch Pnorama, and Panorama Tours. Acecss over 250 new assets and materials, including the green building collection, and enjoy even higher quality renderings and realism with ray-traced sun shadows in real-time view.
Design dynamically and create vivid visualizations with Enscape 3.2 and its new and improved features! Enscape - the real-time visualiation and VR plugin for Revit, SketchUp, Rhino, Archicad, and Vectorworks, makes design visualization accessible.
Dynamic Asset Placement
Users can select and place one or multiple asset(s) from the Enscape Asset Library or the Custom Asset Library via the Enscape rendering window.
After users edit assets that have already been placed into their design, the exact editing functions are dependent on the CAD/BIM software used.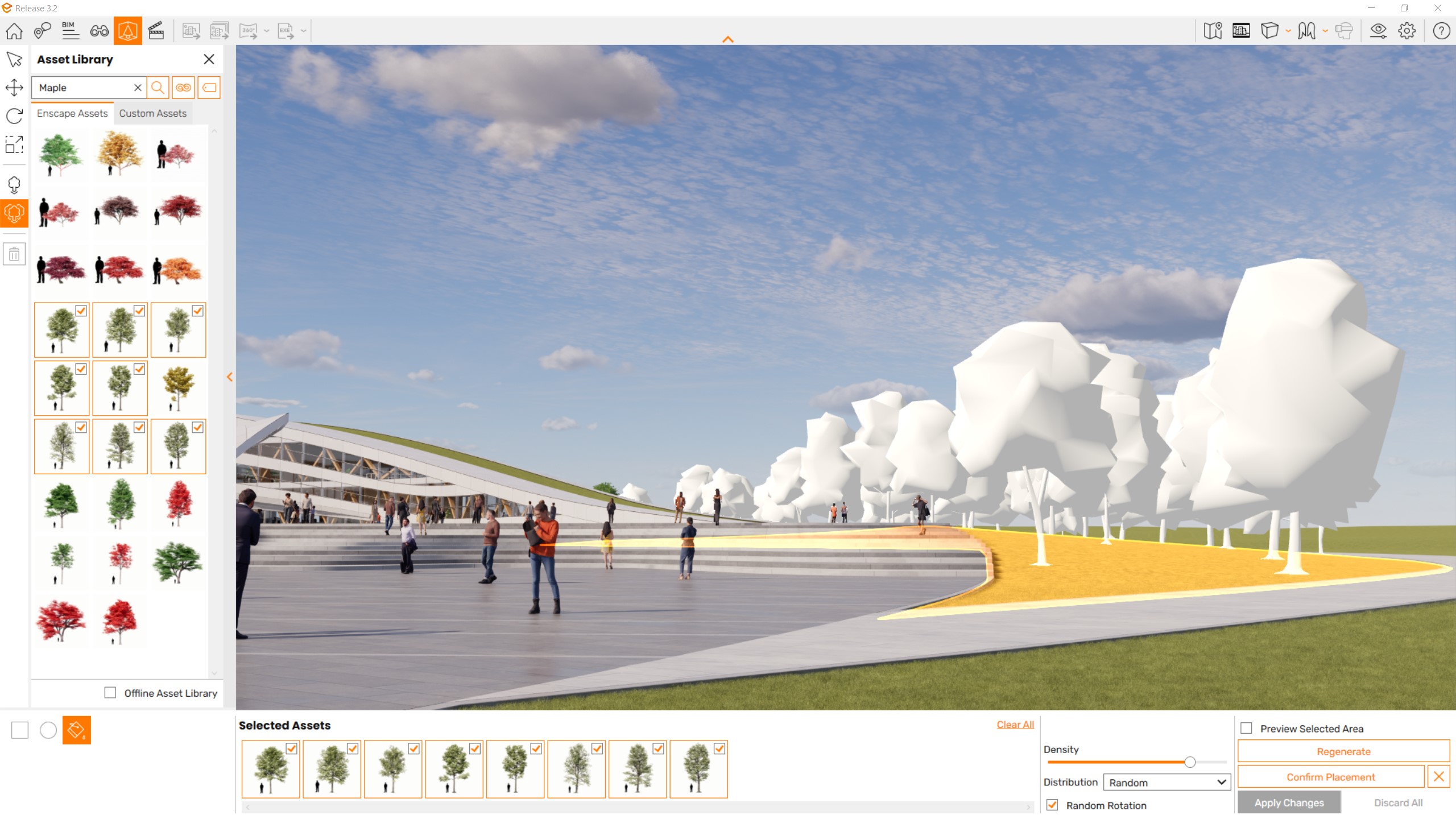 Green Building Assets & Materials
Over 250 assets provided, including trees, plants, electric vehicles, and solar panels.
Over 50 materials provided, including solar panels, recycle plastics, and various soil options.
Approximately 50 new people assets.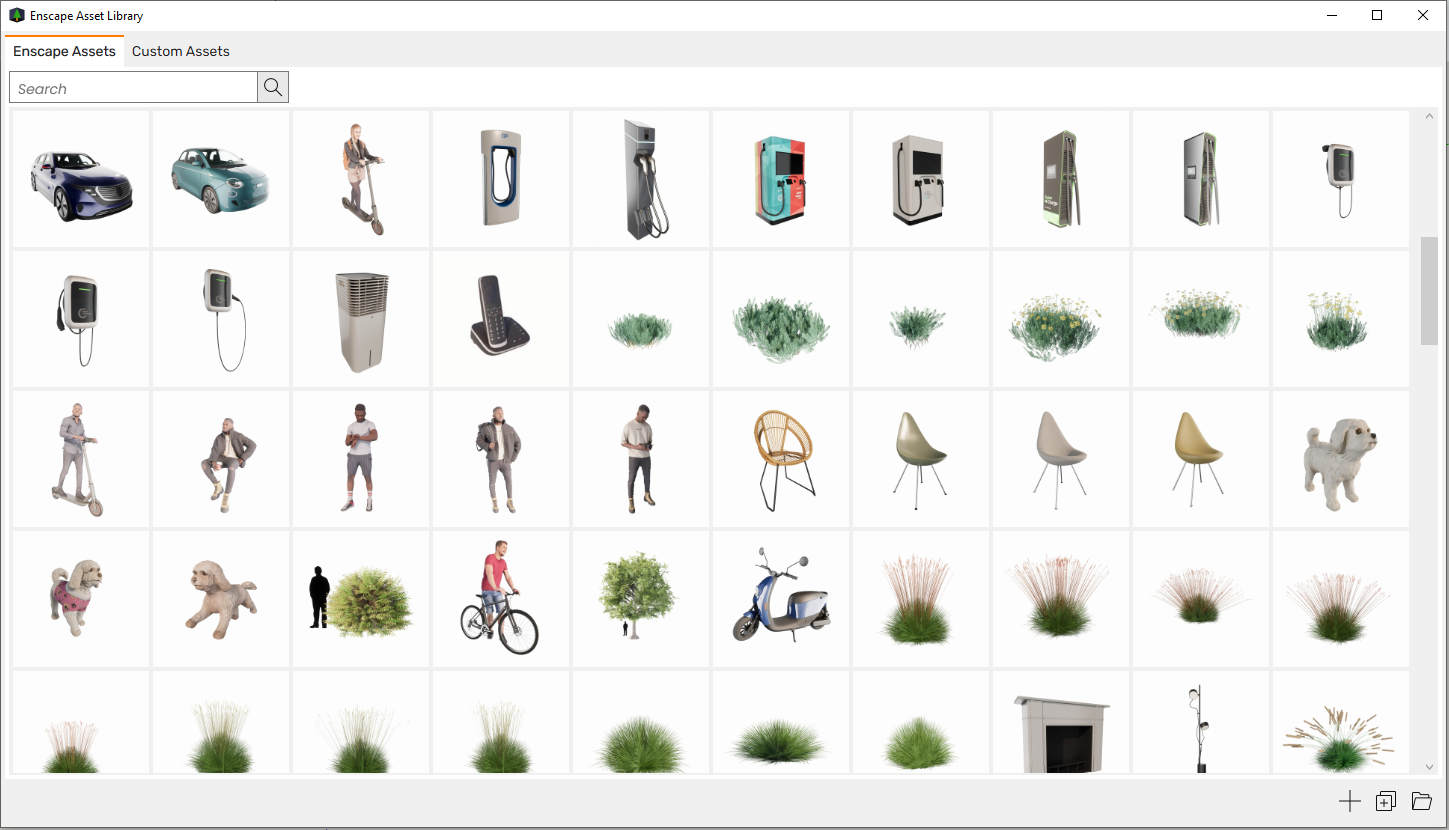 Batch Panorama
Render multiple panoramas at once
Choose to render an image, mono panorama, or stereo panorama.
The export button in the toolbar will change to accommodate batch rendering for panoramas.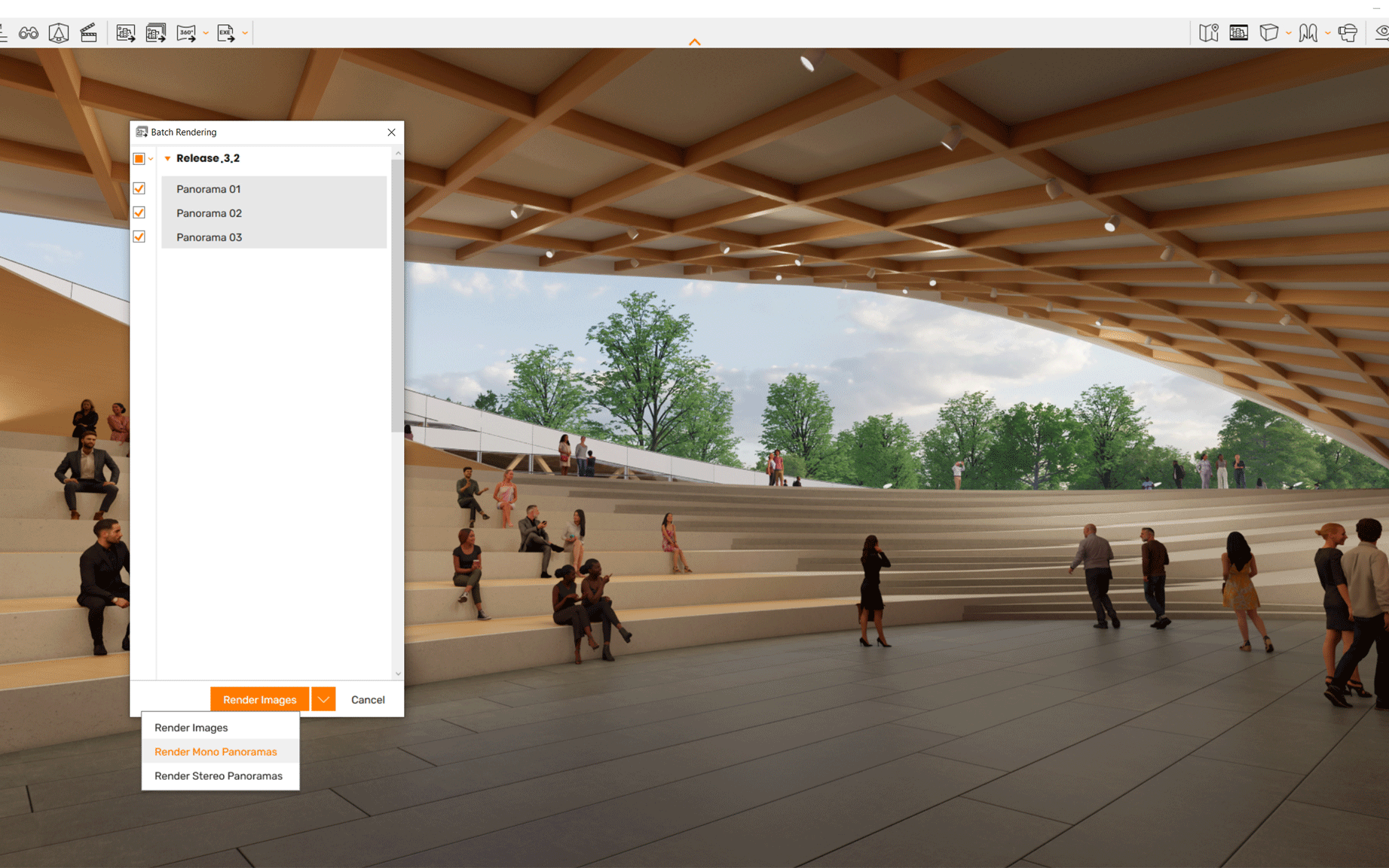 Panorama Tour
The Panorama Gallery has added a new navigation function, the "tour mode"
Users can navigate the gallery with markers displayed in the image which are linked directly to other panoramic views.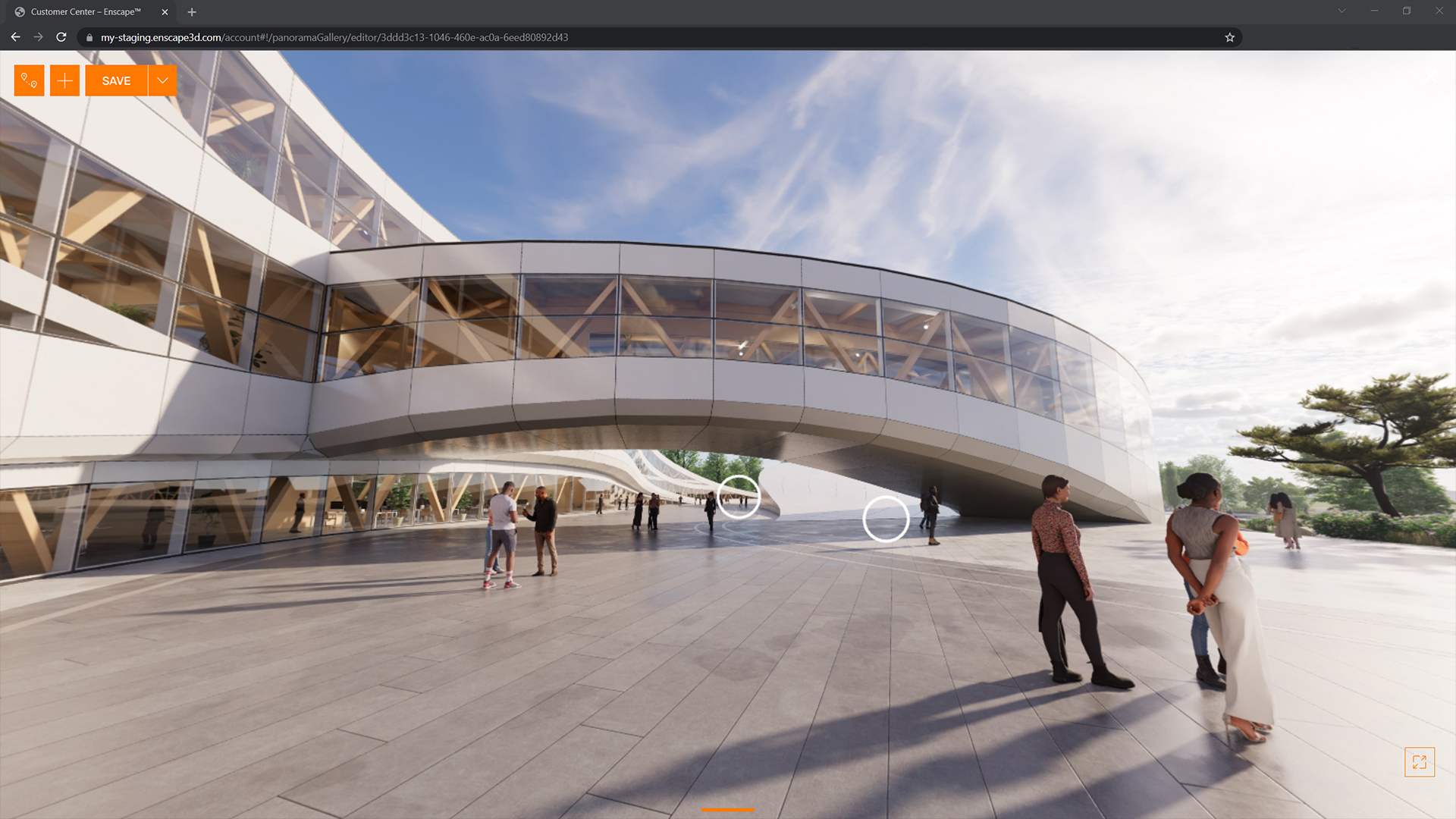 Ray-Traced Sun Shadows in Real-time View
This feature will give you sharper and more accurate shadows to videos and real-time walkthoughs.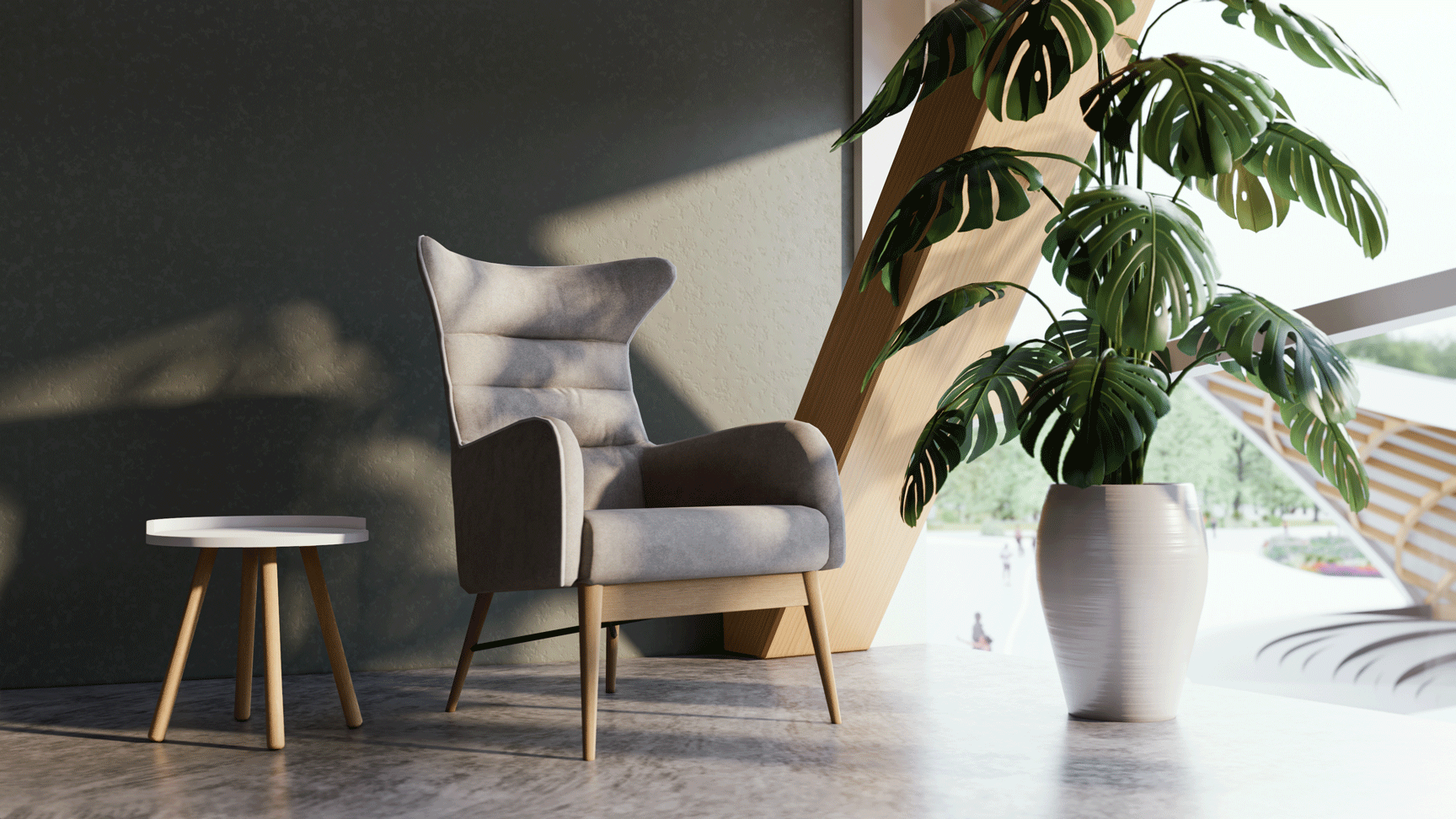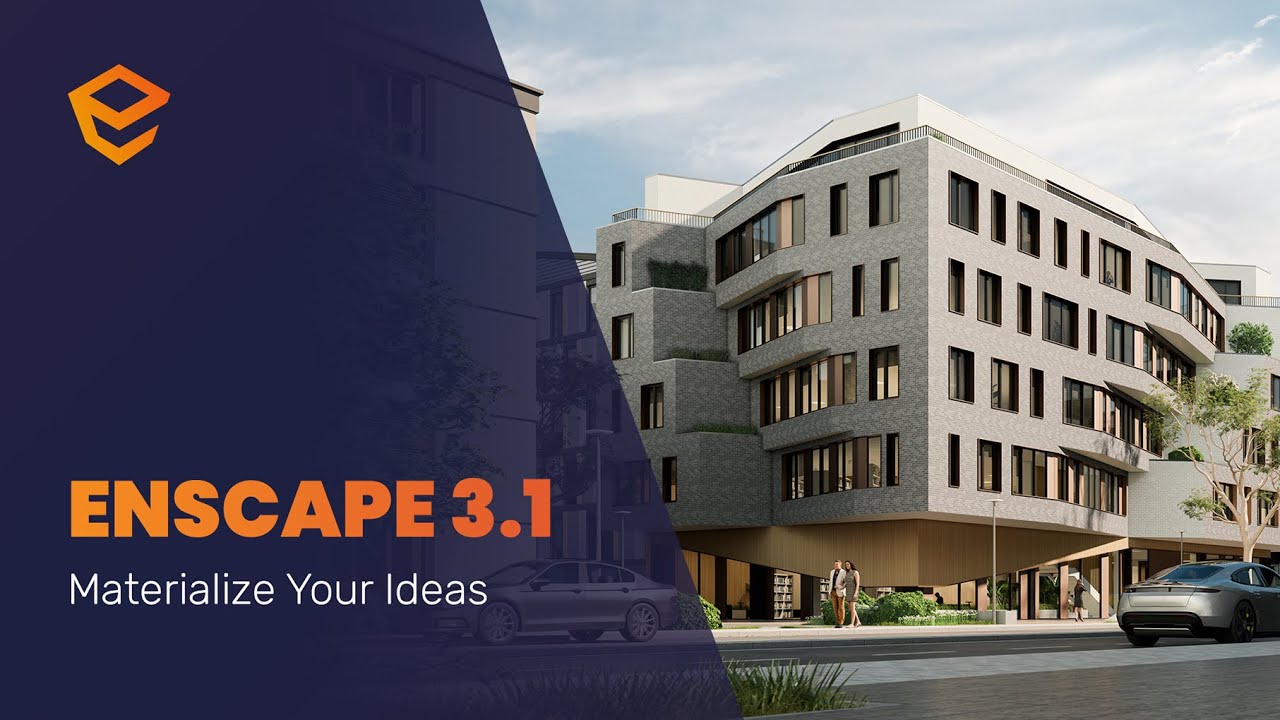 Enscape 3.1 makes intuitive designing and excellent quality even more accessible. Get ready to bring your designs closer to reality thanks to a new Material Library, an improved Material Editor, support for NVIDIA Deep Learning Super Sampling (DLSS), a Panorama Gallery, simplified assets, ray-traced sun shadows, and other great new features and enhancements.
Enscape's latest version is here! Add new layers of realism to your designs with Enscape 3.1, the real-time rendering and VR plugin for Revit, SketchUp, Rhino, ArchiCAD and Vectorworks.
Material Library
New 244 materials in this release
Materials can be imported into the CAD material system and edited in the Enscape Material Editor.
It will be a separate window in the plugin similar to the Asset Library.
Users can save time as they no longer have to search for and create the right maps and materials.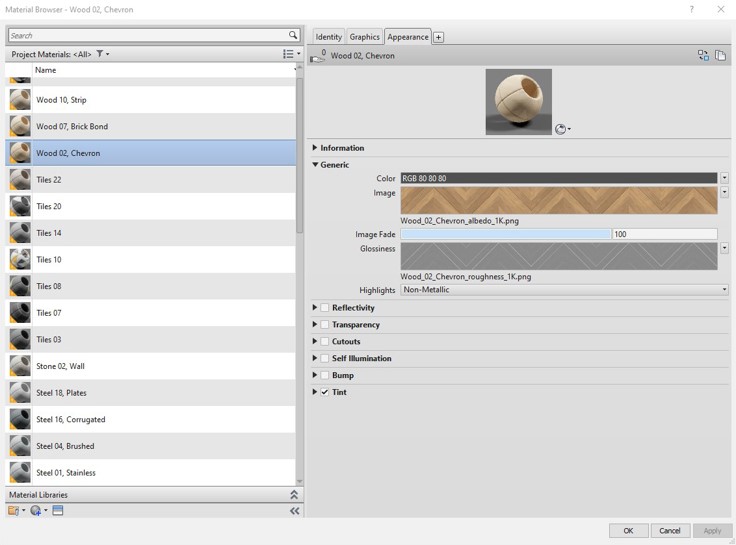 Material Editor Overhaul
A new interface and improved functionality for the Enscape Material Editor.
New and enhanced functions which include:
- Import and export materials function (supported file .matpkg)
- Albedo color indicator in the material list
- Material type indicator in the material list
- New material type called "self-illuminated"
- Improved map tabs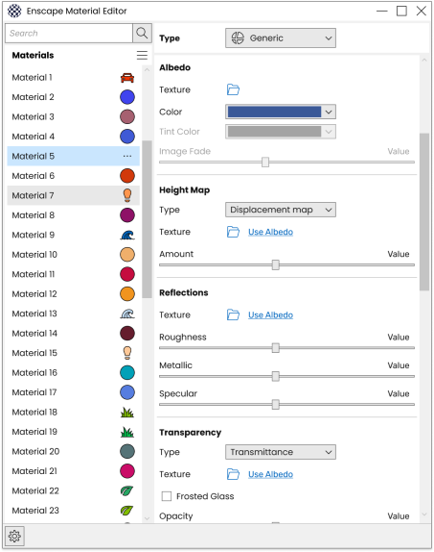 Panorama Gallery
Share and group multiple 360° Panoramas.
Access more than one Panorama via the web browser.
Managed via the Uploads section of the Enscape License Center.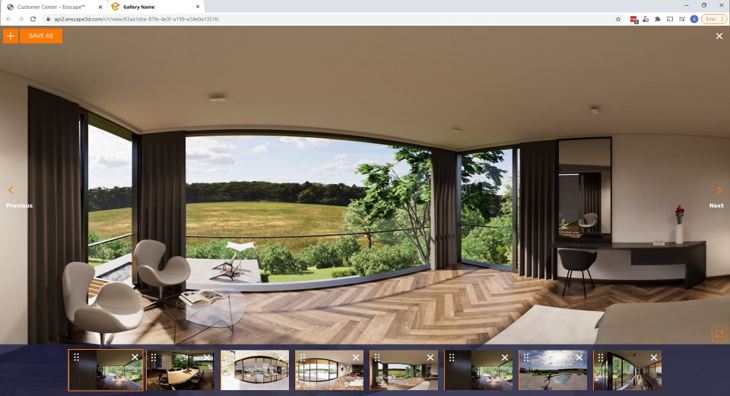 NVIDIA DLSS Support
Deep Learning Super Sampling technology from NVIDIA.
The latest technology from the GPU makers is available to users with an NVIDIA RTX graphics card.
It can boost frame rates and maximize rendering quality and performance.
The latest generation of high-res head-mounted displays can be used with Enscape.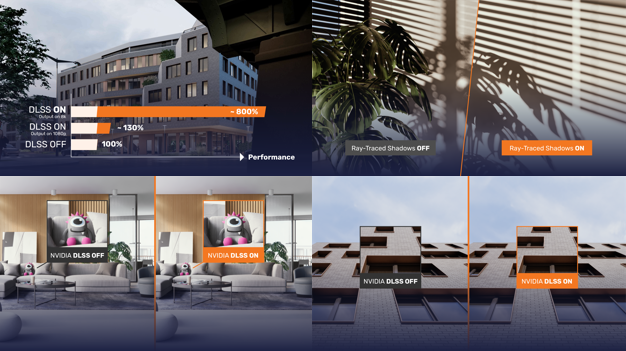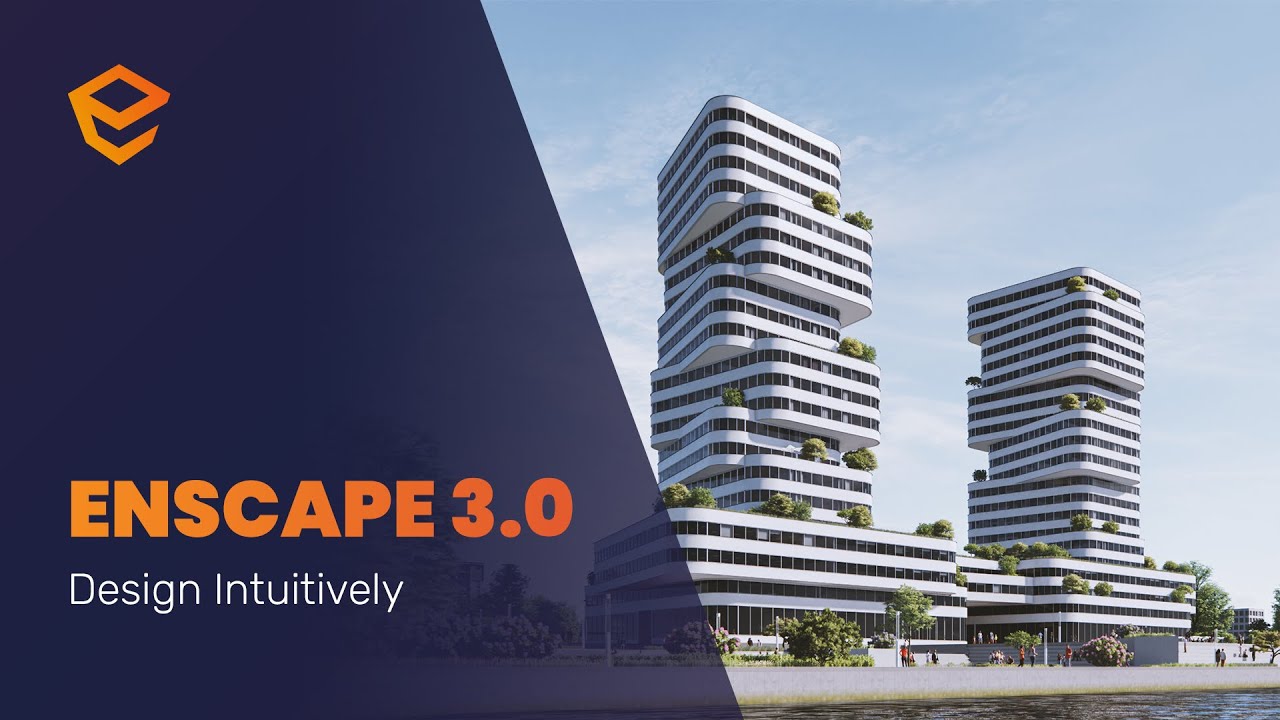 The new features empower your design workflow. Having an intuitive design tool reduces the time spent on production and allows you to focus on designing and creating.
Enscape 3.0 enables you to design intuitively. The UI overhaul enhances the design process giving you a more natural way to create real-time renderings and immersive experiences. Other features such as Local Assets and batch rendering for Vectorworks add to the enhanced design experience.
UI Overhaul
Navigate smoothly with enhanced visual settings management
Benefit from a more coherent workflow with toolbar functino relocation

Local Assets
Celebrate different cultures by reflecting authenticity in designs
Bring scenes closer to reality with the right assets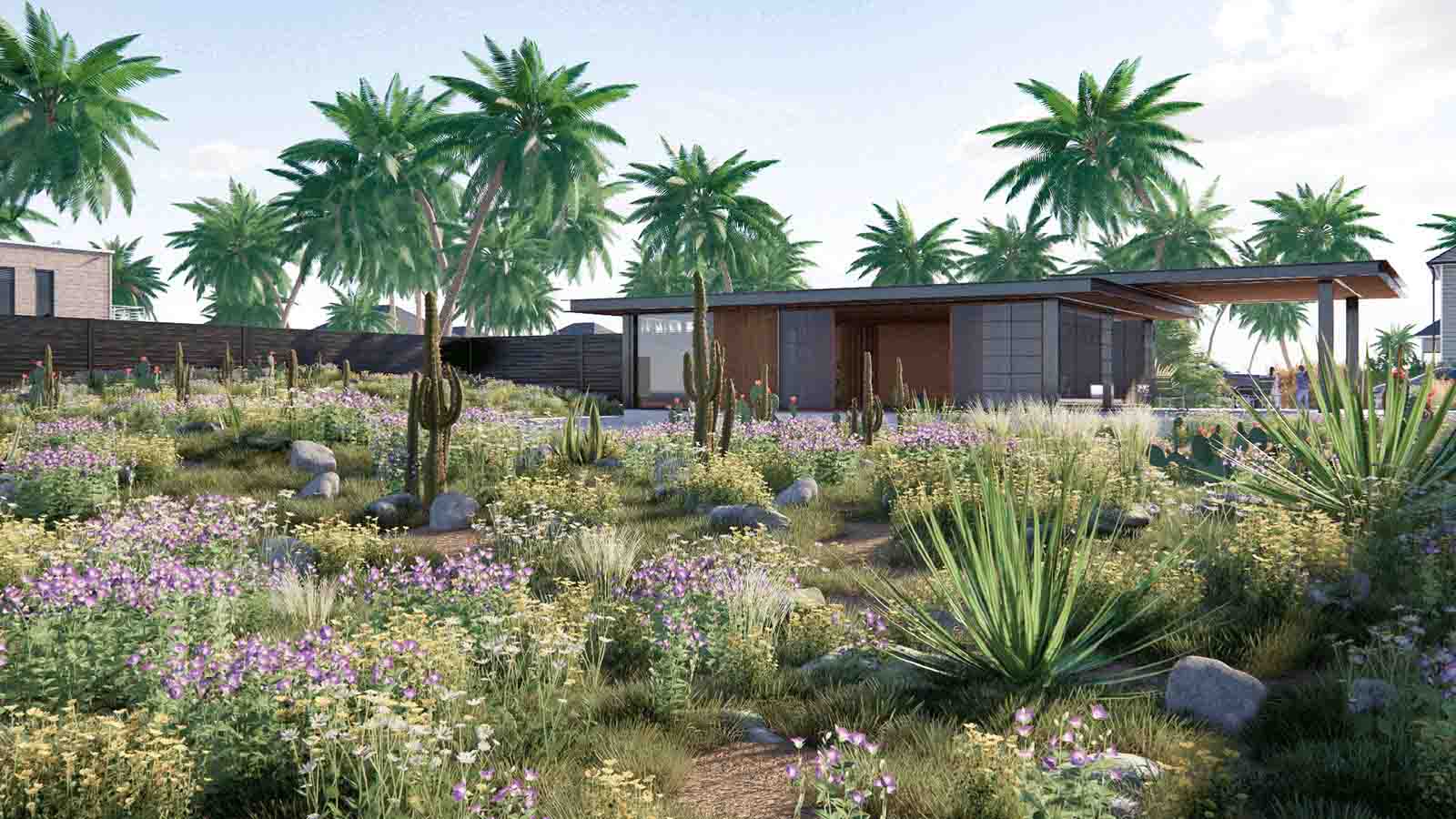 Upload Management
Celebrate different cultures by reflecting authenticity in designs
Bring scenes closer to reality with the right assets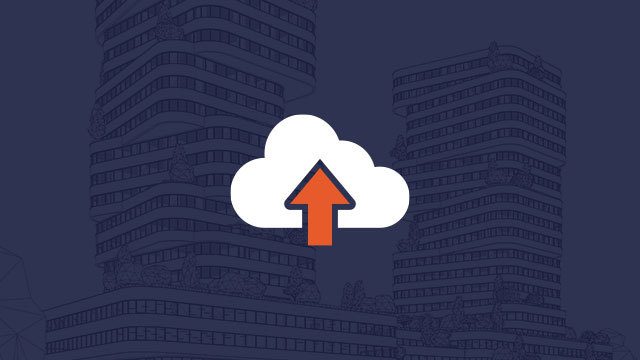 Batch Renderings for Vectorworks
Save time by rendering multiple images at once
Optimize project budget with reduced rendering time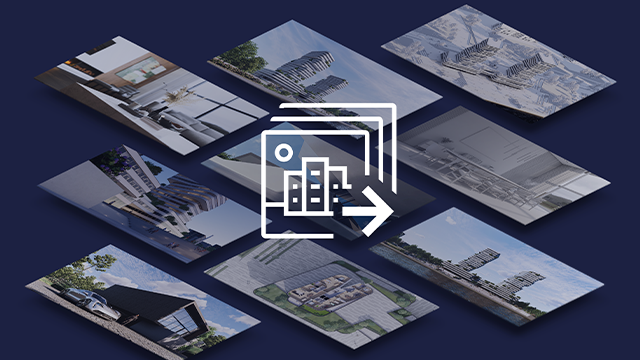 Here is Why you need ENSCAPE
EASY TO USE
No additional software needs to be learned – simply install the Enscape plugin and walk through your projects with only one click.
EASY PRESENTATIONS
Present your project in different phases of the workflow. Use the Enscape plugin together with Revit or an exported standalone file of your project.
REALTIME FEEDBACK
With the live link between Enscape and Revit, all changes that you do in Revit are immediately visible in Enscape. Explore every adjustment right away.
VIRTUAL REALITY
Together with the Oculus Rift you can virtually walk through your project in Enscape. Experience your work as it was already built.
How Does ENSCAPE Compare to Other Tools?