An Easy to Deploy 3D Digital Twin Platform for Construction Professional
Cupixworks is the 360° digital twin solution that connects construction teams to the jobsite and each other. Improve construction project workflow and facilitate project.
Build Smart with CupixWorks
Reduce Site Visits
Keep your team productive. Cupix 3D Digital Twins enable you to virtually inspect the project, annotate, and even take measurements from the safety of your home.
Track Progress
Know when and how work is getting done. Remotely monitor conditions at your project jobsite by comparing multiple Cupix 3D Digital Twins across different dates.
Reduce Rework
Catch and resolve costly mistakes before they happen. Cupix's spatial intelligence enables advanced comparisons between as-designed BIM models and as-built 3D Digital Twins.
Prevent Disputes
Avoid finger pointing when problems arise. Cupix 3D Digital Twins coupled with annotations intuitively organized by location provide a historical snap-shot log of your jobsite.
Hightlight features inCupixWorks
A fully web-based platform for exploring and collaborating with your team.
Allow you to make measurement directly in the as-built tour and support collaboration workflow through customizable annotation tools.
And you can view site progress side by side with up to 4 screens to see exact changes over time.
Bridging the divide between as-built and BIM
Identify issues sooner by comparing as-built tour and BIM model on a single screen.
It is even more helpful to load a BIM object directly next to the captured view.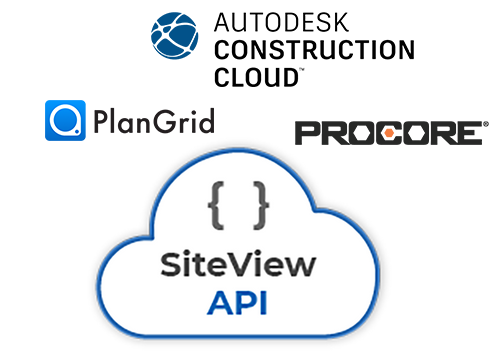 Built-in Integration with BIM 360, PlanGrid and Procore
API-based integration with existing CDE and project management systems, to pair 3D virtual jobsite with BIM 360 models and issue tracking etc.