Unity Technologies is a company in Denmark best known for the development of Unity – a licensed game engine used to create video games and other applications. Recently, it has further extended this widely used real-time 3D development platform for other industry, such has automobiles, transportation equipment, films, animation and architectural design.
Meanwhile, collaborating with Autodesk, which is a leading solution provider of BIM software, a new tool called Unity Reflect was released in December 2019, aiming for Architecture, Engineering and Construction (AEC) industry.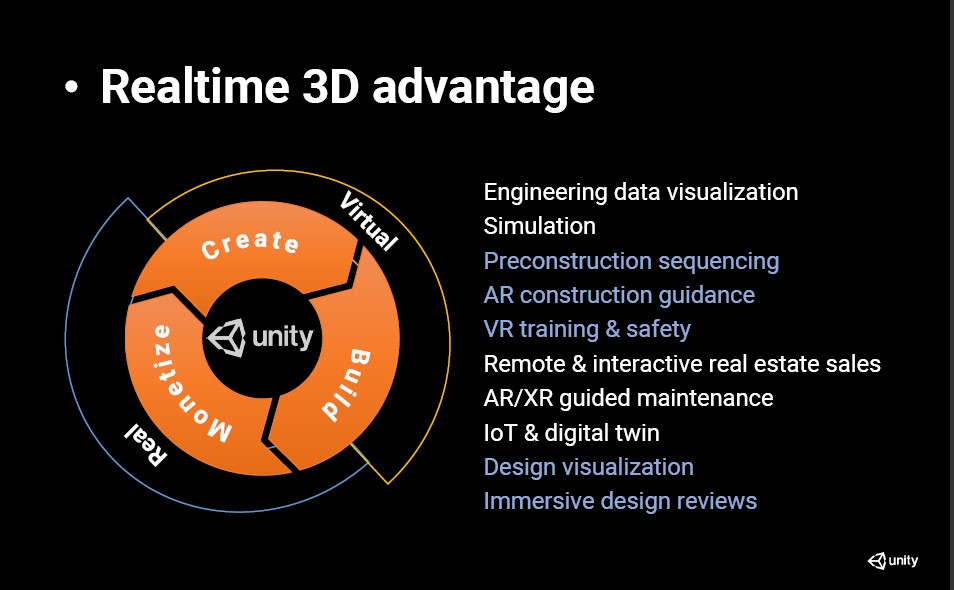 Unity Reflect = Unity for AEC
Unity Reflect integrates BIM data and supports collaborate workflow to let users to produce real-time immersive and interactive visualization with one click.
A building project involves different stakeholders, such as Architects, 3D Designers and Engineers. During the design stage, it is very important that all change request of BIM model can be reflected immediately within the team and get feedback quickly. Visualize the issues and changes can always facilitate the discussion and speed up the decision making. However, to update the BIM data visually in a 3D model may require a complex process and take times.
Unity Reflect was thus developed to provide solutions. It allows users to seamlessly synchronize BIM data from any platform (Windows, Mac, smartphone), making it easy for the team to collaborate and proceed with the projects smoothly.
How can it help actually?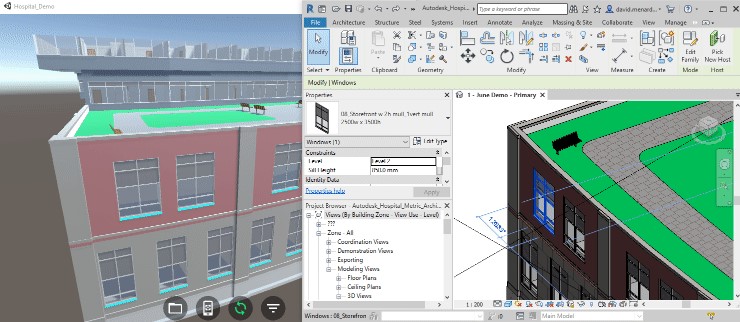 Synchronize Data with one click
As mentioned earlier, it is important to seamless syncing BIM data and review the 3D design in real-time. It is because not everybody has experience or skilful enough to operate 3D model in real-time, thus having an ease of use platform like Unity Reflect can eliminate the need to create physically prototypes from blueprints or an optimized 3D model.
Moreover, Unity Reflect can show a 3D model with AR (Augmented Reality) and VR (Virtual Reality) content, to help visualizing the design issues earlier rather than only find it out in construction stage.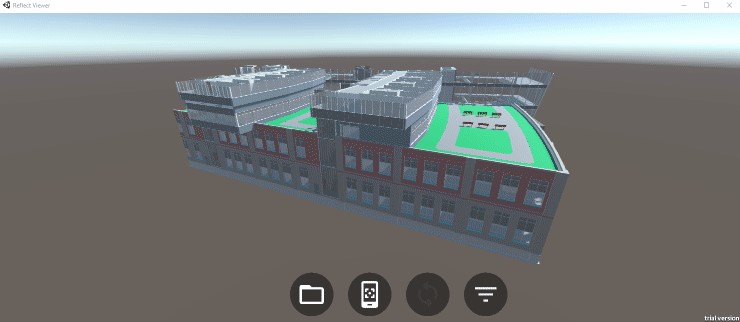 BIM models always consist of different information from different aspects, such as Architecture Design, Building Construction, Electrical System, Mechanical System, Plumbing System (MEP) etc. When viewing the models with Unity Reflect, user can select and filter which information they want see.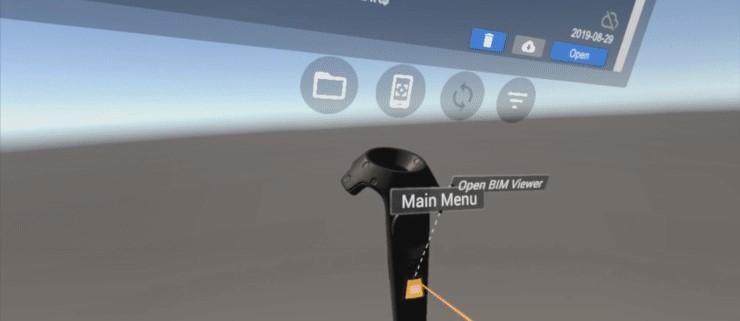 Unity Reflect supports a wide range of AR and VR devices, hence it is possible to review a shared BIM model in a more immersive manner using xR technology which is an increasing trend and needs in AEC industry.
User can simply use the smartphone, tablet or AR glasses to display the 3D model at real-time at the actual construction site. The Unity Reflect viewer can give a realistic experience, like walkthrough inside the model to check the appearance of the object, helping you to notify any problems that you may not aware by just viewing the model by the computer screen.
It supports the walkthrough mode, fly over model and able to review the 3D from different angle. It gives users flexible to see the building in the design from a new perspective.
Windows viewer is available to allow user to view the 3D model, also in reduced sized, on the desktop computer at home. Unity Reflect supports various type of viewers to let users to review any way that is in harmony with reality.
Both AR and VR supports BIM filtering, so user can decide how much data to view to suit for any purpose.
Possibility to create customized apps and reviewer
Unity Reflect provides various ways to view BIM model to serve different people needs.
For example, when some of the stakeholder do not well understand how to operate AR and VR, they can use a simpler browsing method, such as Windows viewer. On the contrary, advanced user can
make use of Unity Editor to build apps and customized app with advanced setting to meets their demand and special usage.
How to start?
The annual subscription cost of a Unity Reflect license is USD690. However, for users that need Viewer only is free of charge.
There is also 14-day trial version, so you can try it for free before putting it into practical use.
For advanced users that are looking for customizable viewer and real-time BIM applications, they will need an additional license of Unity Pro as well.
Unity Reflect is currently available with the Native plugins for Revit, Navisworks, Rhino and SketchUp. More plugins for other AEC solution will be coming soon.
More new editing features are also under development, such as cloud support, large model support and UI Redesign are on the roadmap.
Please stay tuned for the update and please free to submit your idea to Unity.
Want to learn more about Unity Reflect? Visit our product page: http://www.forida.com.hk/index.php/products/unity-reflect