Do you ever think of how to ensure Quality Assurance for your BIM projects? Do the BIM models produced following the BIM standard you have set?
Without a proper tool, you would need to check the model manually for the Clash Detection but also the correct Naming Convention and Required Properties. That is time-consuming and requires an experienced professional to do so.
Here we introduce Solibri Model Checker that allows users to define how QA/ QC tasks are performed. It is a software developed by a Finnish company and fully adopted to the Open BIM methodology, which refers to IFC models and BCF format.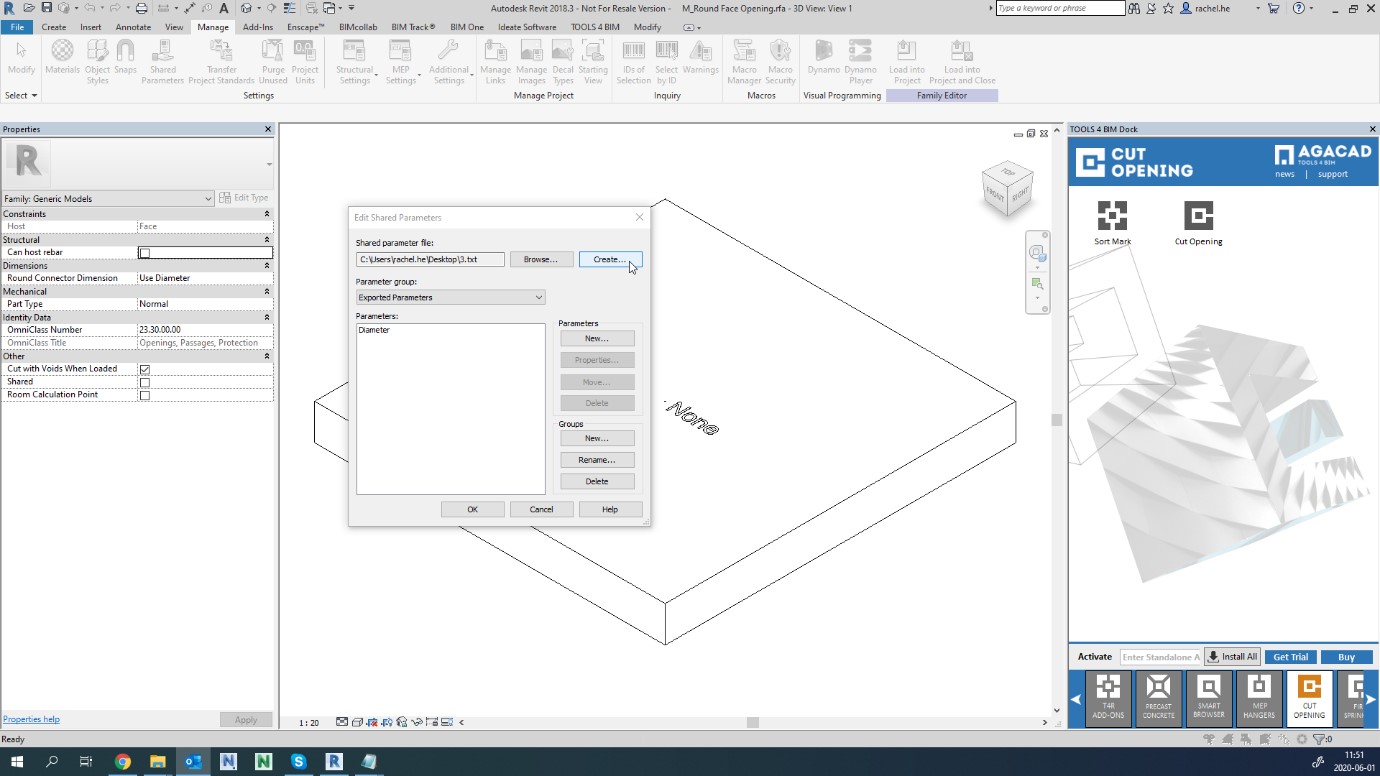 It is also available with a free viewer called Solibri Anywhere (previously named Solibri Model Viewer)
Quick Overview
Let's start with the User Interface.

There are 5 tab
FILE: for document operation, such as open file, save file and setting
MODEL: for models reviewing, such as IFC, DWG or SMC file and visualizing the model in different views
CHECKING: checking a model/ design by a collection of Rulesets (the core feature of Solibri)
COMMUNICATION: generate a slideshow to present the checking result and issue list
INFORMATION TAKEOFF: full information quantity takeoff
The Three Core Concepts
Before we go into the functions of Solibri, we should first understand some basic concepts in Solibri.
They are Role, Rules and Rulesets, and Classification. Most of the BIM workflow applies to this concept as well.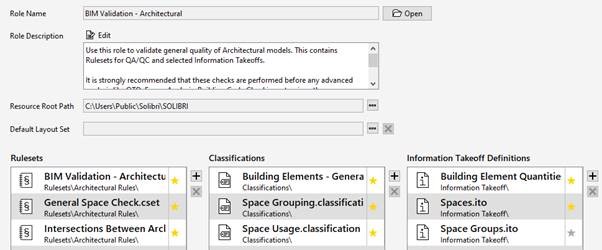 What is a Role in Solibri?
A Role (or professional function) is essentially to call on a grouping of resources.
An example of Role is BIM Validation could be Architectural or Quantity Takeoff.
Grouping of resources refers to Rulesets, Classifications, and Information Takeoff Definitions (ITO)
It helps users to perform their tasks by focusing on their Role only.
What are Rules and Rulesets?
Rules and Rulesets are the criteria (of a requirement or regulation) used for checking the BIM model or Information Takeoff.
It should include all required checkpoints, such as the information contained in the BIM model, for both geometry and non-geometry components.
Solibri comes with more than 50 out-of-the Rulesets that are ready for use.
Users can create their own custom Rulesets as well, either from scratch or by adding to, removing from, and/or modifying the parameters of an existing Rulesets.
What is Classification?
Classification in Solibri allows users to classify or categorize elements or spaces.
Model checking and Information Takeoff would be performed based on the Classification
Model Checking
Finally, let's see how Solibri checks your model.
Firstly, open the model
And then, select the Discipline such as Architectural (it is important to choose the Discipline right, as the Ruleset in Solibri is classified by Discipline)
Next, select the Rulesets (Ruleset is another important concept in Solibri that is the "standard" used for the model checking. It can be easier setup and created by medication from the sample Rulesets provided.)
The Issue report will be easily generated and categorized into different Severity (Critical, Moderate, Low) and the user can review and decide the issues if they are Rejected Results or Accepted Results.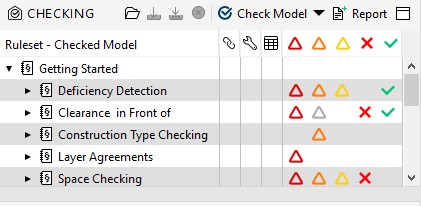 Lastly, the users can create a report into a PDF or Excel file.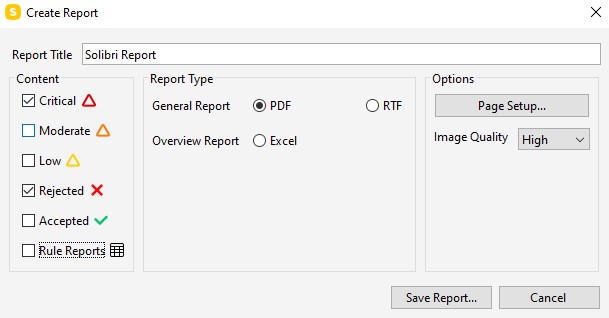 Solibri Model Checker is now a pre-approved CITF product.
Solibri 5 min demonstration video: https://youtu.be/pUMsElKEKZ4
Want to learn more about Solibri? Visit our product page: http://www.forida.com.hk/index.php/products/solibri
Check out about The Construction Innovation and Technology Fund (CITF)? http://www.forida.com.hk/index.php/solutions/bim-fundings