AGACAD Cut opening can help you automatically insert opening. In a drawing, there are many openings are required to create for ducts, pipes, cable trays and conduits intersect walls, floors, roofs, ceilings, beams or columns etc. How can we quickly extract the information of all those opening after we have used AGACAD Cut opening to insert the openings.
The following step will show you how to make it visible in the tag.
1. In opening editor, click shared parameter and create a new shared parameter file.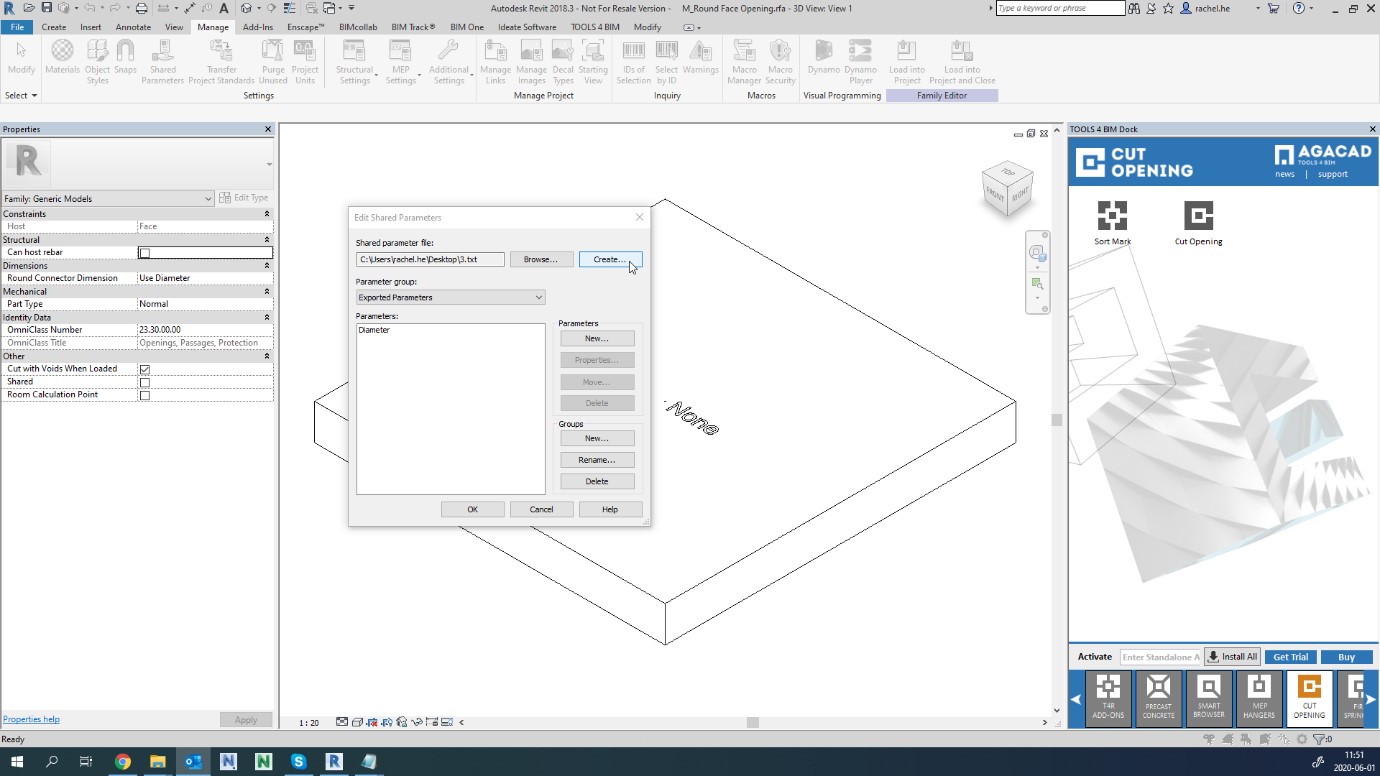 2. In opening editor, find the parameter you want to display in the tag (in this case, use "diameter" as example) in the family type and edit the parameter.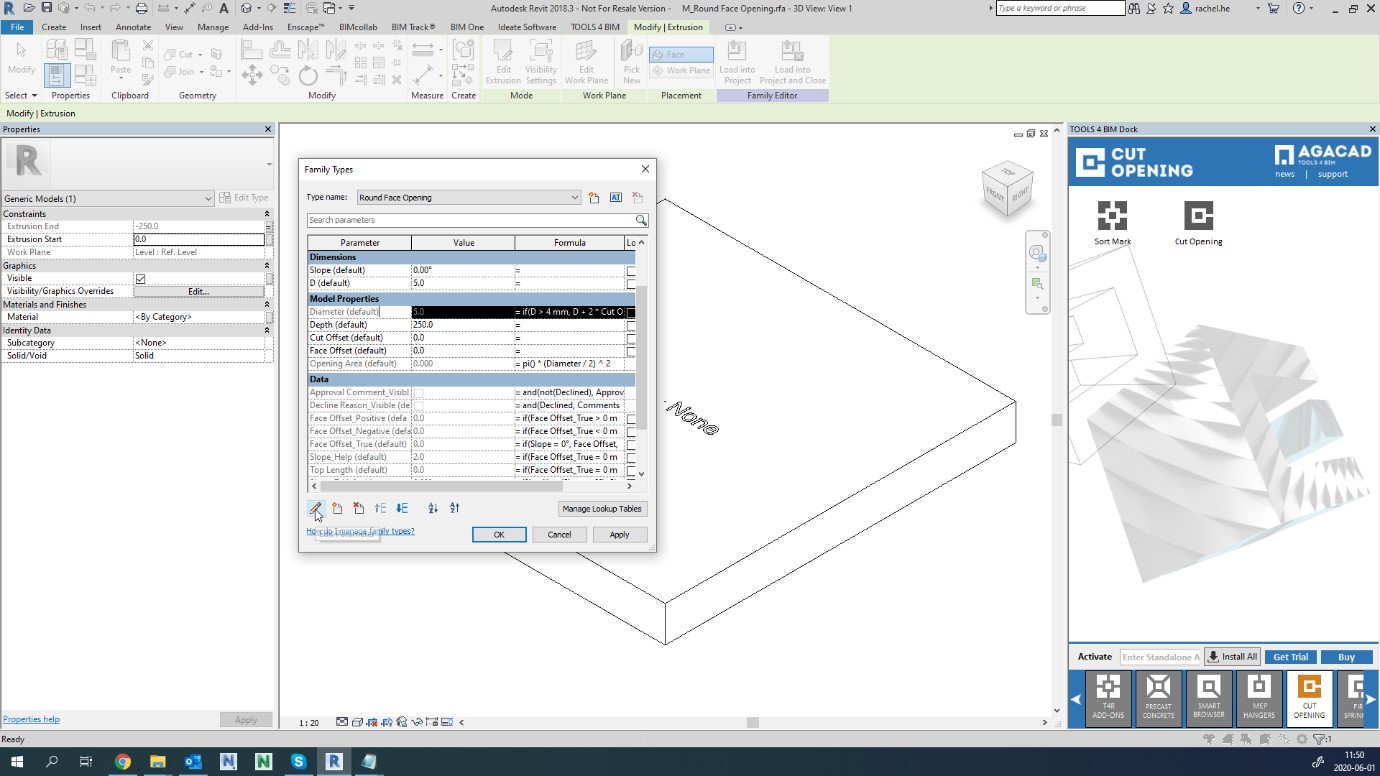 3. Export the shared parameter.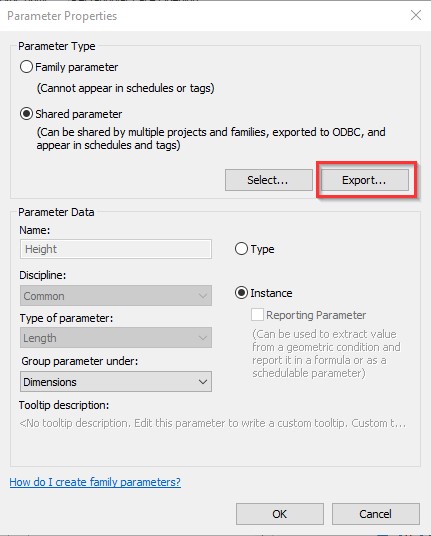 4. Go the label editor, in the Edit Label dialog box, add new parameter and select the shared parament you want to display.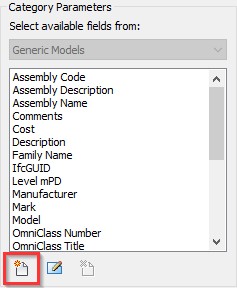 5. Find the parameter you just added and add it into the label.
Finally, based on your drawing requirement, you can now extract the information of opening like diameter, opening type and level offset and display it using the tagging shown as below capture.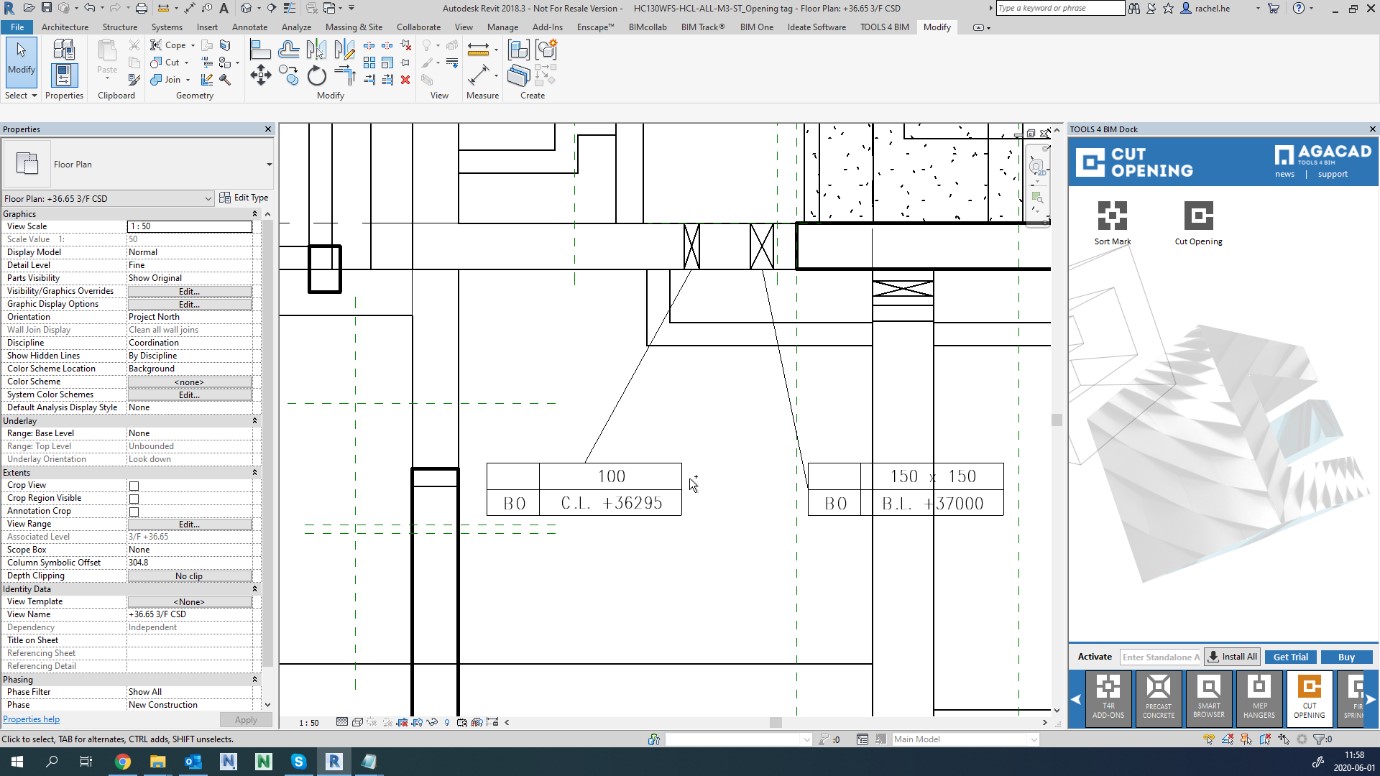 Want to learn more about AGACAD? Visit our product page:
http://www.forida.com.hk/index.php/products/agacad
AGACAD Cut Opening is under the pre-approved BIM software list of The Construction Innovation and Technology Fund (CITF), check out about more information:
http://www.forida.com.hk/index.php/solutions/bim-fundings