V-Ray for Revit: Overview
V-Ray for Maya brings faster rendering, more responsive look development and added realism to high-end VFX and animation projects.
Production-proven CPU & GPU rendering for animation and visual effects for film, television and virtual reality.

QUALITY
V-Ray for Revit lets you render professional, high resolution images with realistic lights, materials, and cameras.

POWER
V-Ray for Revit is built to handle your biggest building models.

SPEED
V-Ray is fast. Render quickly and make design decisions faster.

DESIGN
V-Ray for Revit is made for designers. It's fast to set up, with no complicated settings and no training required.

SMART INTEGRATION
V-Ray for Revit works right in Revit. No import or export needed.

THE INDUSTRY STANDARD
92 of the top 100 architecture firms in the world render with V-Ray every day.
V-Ray for Revit: Demostration
It's about design
V-Ray for Revit is built for architects who want to create great design renders without the learning curve
Quick Start: Intro
Get up to speed quickly with V-Ray for Revit's intuitive interface
What's new in V-Ray 3.5 for Revit
V-Ray 3.5 for Revit – Now with support for Revit 2018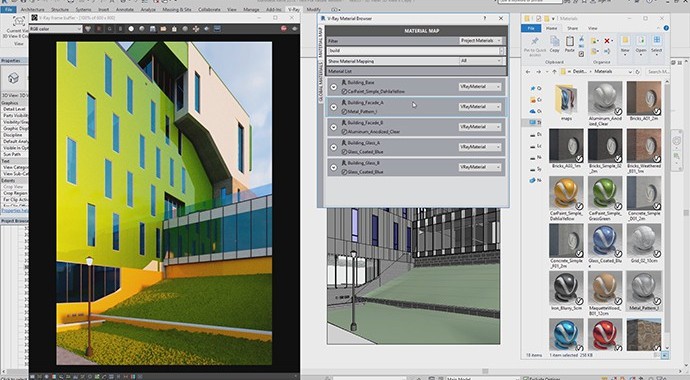 MATERIAL LIBRARY
Over 500 high-quality architectural materials — compatible with V-Ray for 3ds Max, Rhino, and SketchUp.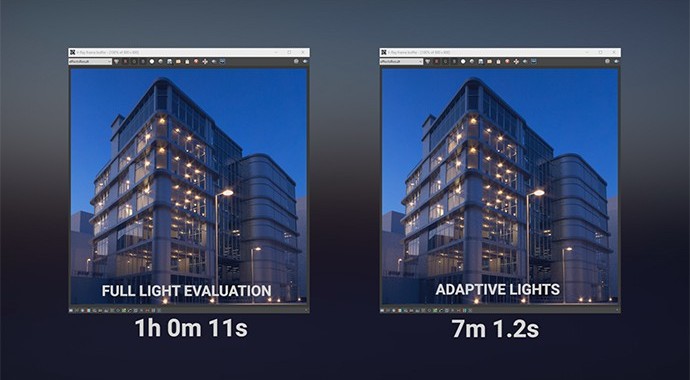 ADAPTIVE LIGHTS
Fast new lighting algorithm that can cut rendering time by up to 7X in scenes with many lights.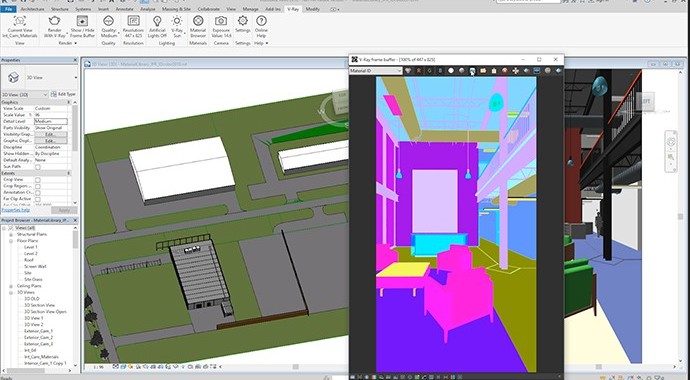 MATERIAL ID RENDER ELEMENT
Mask individual objects for easier compositing in Photoshop or your favorite image editor.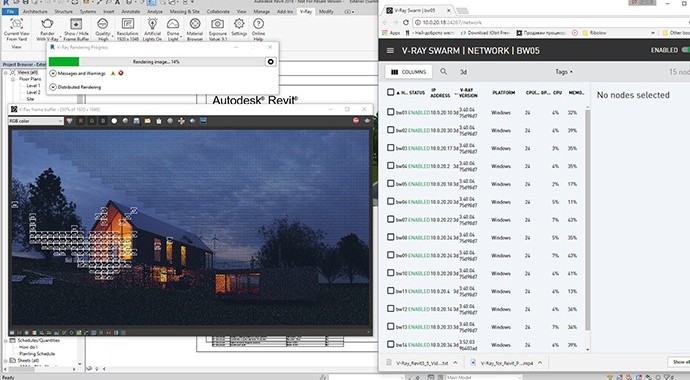 V-RAY SWARM IMPROVEMENTS
Use any networked computers as render nodes, including Mac and Linux machines
V-Ray for Revit: Key Features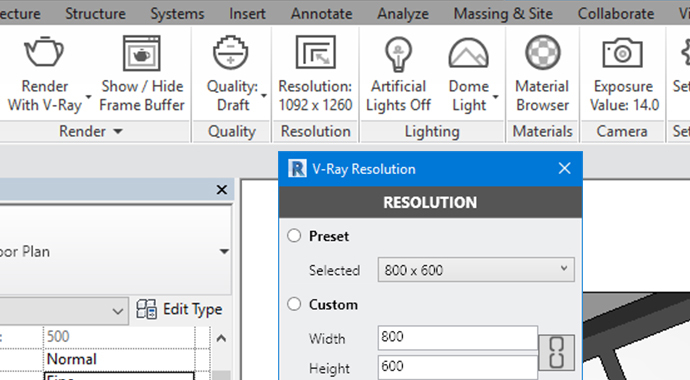 DESIGN-FRIENDLY INTERFACE
Quickly balance quality and speed with V-Ray for Revit's render presets. Work in draft mode for early iterations and switch to high quality for presentations.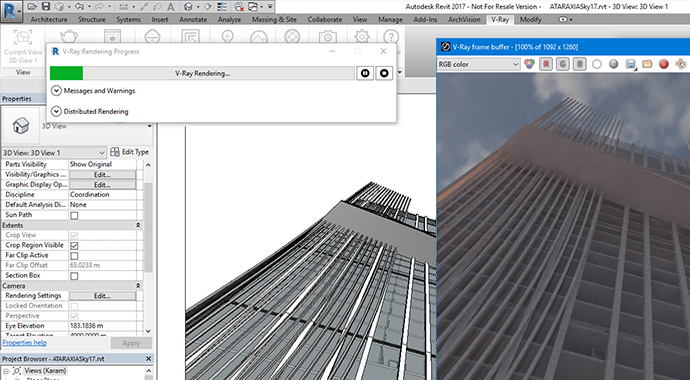 INTERACTIVE RENDERING
Render interactively while you design. Fine-tune lights and materials and see the results right away.
PHYSICALLY-BASED LIGHTING
Accurate options for IES and HDR image-based lighting, as well as support for Revit Sun and Sky.
REAL-WORLD CAMERAS
Simulate photographic cameras from Revit's native camera views.
PHYSICAL MATERIALS
Automatically convert Revit materials to V-Ray's physically-correct format. Fine-tune material properties using the V-Ray Material Editor.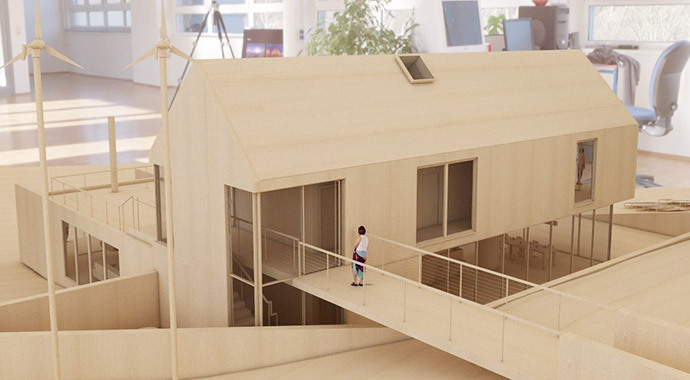 DIAGRAMMATIC MATERIALS
Easily make scenes look diagrammatic or like a scale models with material presets such as basswood and foam core.
SECTION BOXES
Render sections easily with full support for Revit's native section boxes.
DENOISER
Automatically removes artifacts and noise, cutting render times with GPU-accelerated denoising.
AERIAL PERSPECTIVE
Add realistic atmospheric depth with aerial perspective and environment fog.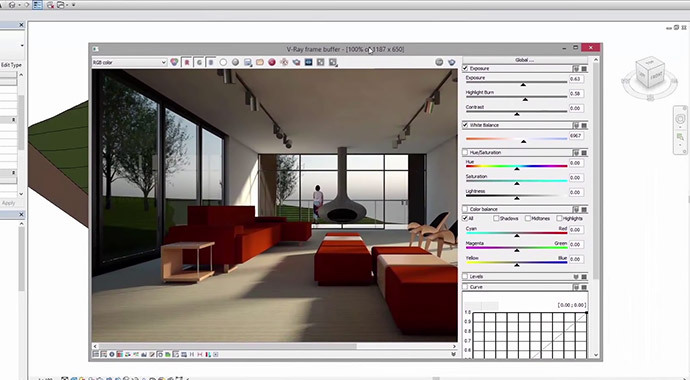 V-RAY FRAME BUFFER
Fine-tune your render's color, exposure, and more directly in V-Ray's frame buffer.
VIRTUAL REALITY
Verify designs at 1:1 scale in popular VR headsets like Google Cardboard, Samsung Gear VR, Oculus Rift and HTC Vive.
V-RAY SWARM
New web-based distributed rendering to speed up rendering by using the power of all available desktops and render nodes.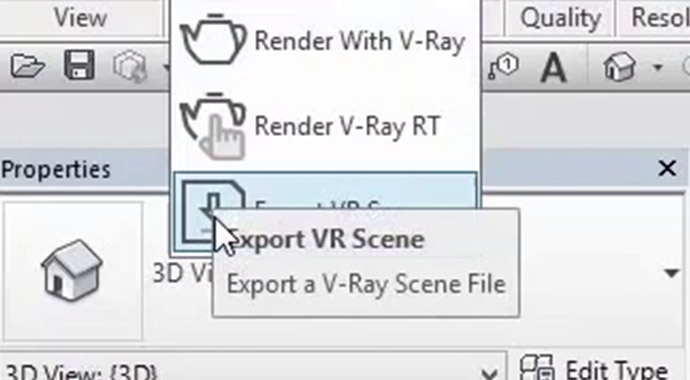 EXPORT TO V-RAY STANDALONE
Export a ready-to-render scene from Revit to V-Ray Standalone.