V-Ray for Revit is NOW AVAILABLE!
KEY FEATURES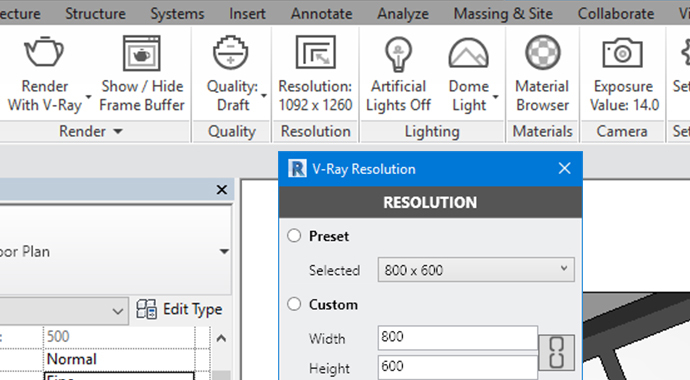 DESIGN-FRIENDLY INTERFACE

Quickly balance quality and speed with V-Ray for Revit's render presets. Work in draft mode for early iterations and switch to high quality for presentations.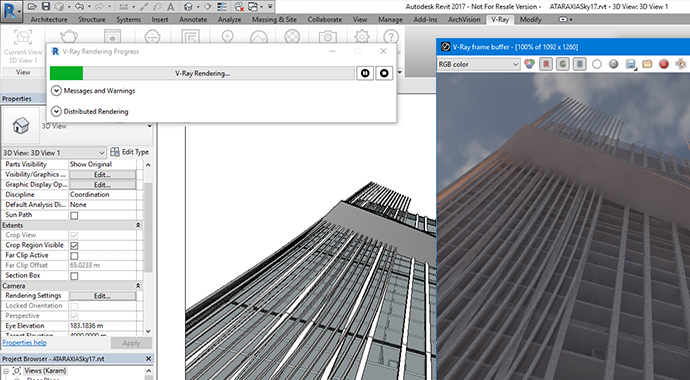 INTERACTIVE RENDERING

Render interactively while you design. Fine-tune lights and materials and see the results right away.

PHYSICALLY-BASED LIGHTING

Accurate options for IES and HDR image-based lighting, as well as support for Revit Sun and Sky.
REAL-WORLD CAMERAS

Simulate photographic cameras from Revit's native camera views.

PHYSICAL MATERIALS

Automatically convert Revit materials to V-Ray's physically-correct format. Fine-tune material properties using the V-Ray Material Editor.
SECTION BOXES

Render sections easily with full support for Revit's native section boxes.
DENOISER

Automatically removes artifacts and noise, cutting render times with GPU-accelerated denoising.
AERIAL PERSPECTIVE

Add realistic atmospheric depth with aerial perspective and environment fog.